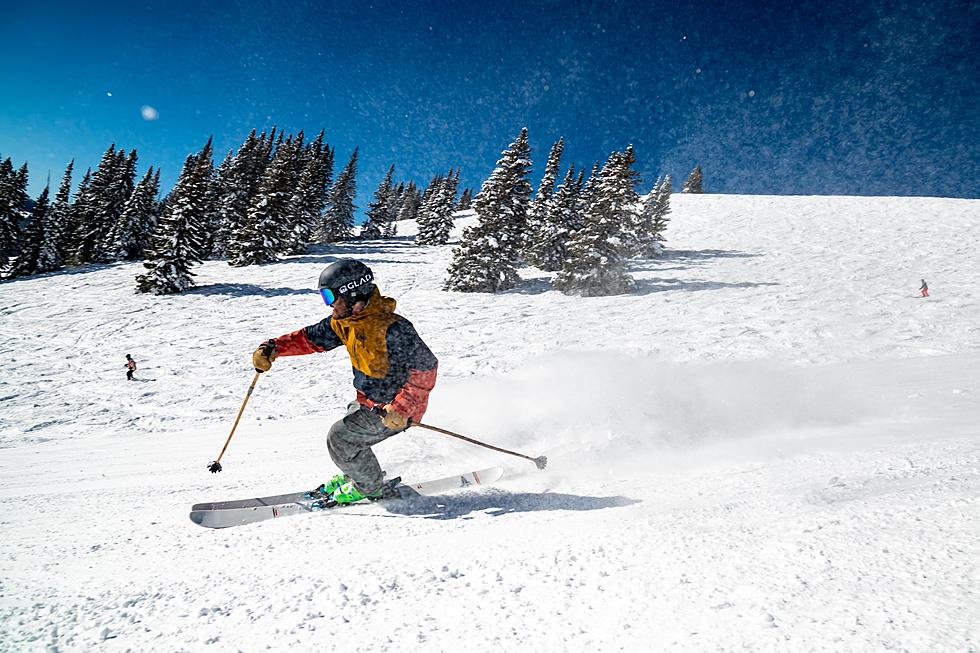 This Colorado Alpine Ski Resort is a Hidden Gem
Glade Optics/Unsplash
People come from near and far to visit Copper Mountain in Colorado's scenic Summit County, yet many may not know about a smaller alpine resort called Ski Cooper, that's also worth taking a trip to in the wintertime.
Known affectionately as "The Locals' Mountain," Cooper is a great place to escape the crowds during peak ski season. Located just outside the town of Leadville, this laid-back destination is one of the oldest ski resorts in the country.
Soldiers of the 10th Mountain Division created Cooper Hill Ski Area in 1942 and originally used the site for training during World War II.
Nowadays, Ski Cooper markets itself as being an accessible and affordable place for winter recreation. With 480 acres of terrain, 62 trails, and five lifts, Cooper is significantly smaller than most of Colorado's other ski resorts. But for some snow enthusiasts, that's a good thing.
At Cooper, skiers and snowboarders can expect fewer crowds and shorter lift lines. Unlike other popular ski resorts, there's no man-made snow. That being said, there's plenty of fresh powder and all-natural snow to go around. While the resort lacks a terrain park, there are multiple black diamond runs for advanced skiing and riding. Tree runs, glade skiing, and moguls also add extra challenges.
Cooper's base is situated at 10,500 feet with a summit elevation of 11,700 feet. The average annual snowfall at this ski resort is 260 inches.
This Tennessee Basin resort prides itself on being family-friendly and affordable, with several different pass options available to guests. Lift tickets are much cheaper here than at other resorts throughout the state.
Ski school is offered for beginners visiting the mountain. There's also a place to rent equipment, as well as a retail store to purchase new gear.
A large cafeteria and delicious Irish pub are on-site for food and drinks apres-ski. During the season, live music is offered inside the pub for a fun, lively vibe.
Cooper is a no-frills kind of place, but for some, that's exactly what they are looking for an enjoyable day on the slopes.
9 Colorado Ski Resorts Known for Extremely Steep and Lightning Fast Inbounds
Ski down some of the steepest slopes Colorado has to offer.
The Development of Colorado's Ski Industry
A lot of events had to take place for Colorado to become the world-class skiing destination that it is today.
A Guide to Colorado's Best Ski Resorts
Check out this quick guide to Colorado's popular ski resorts. We're looking at 13 of our favorite places to ski in Colorado. Find out more about each ski area like the elevation, how many lifts, and how many acres you have to ski on.