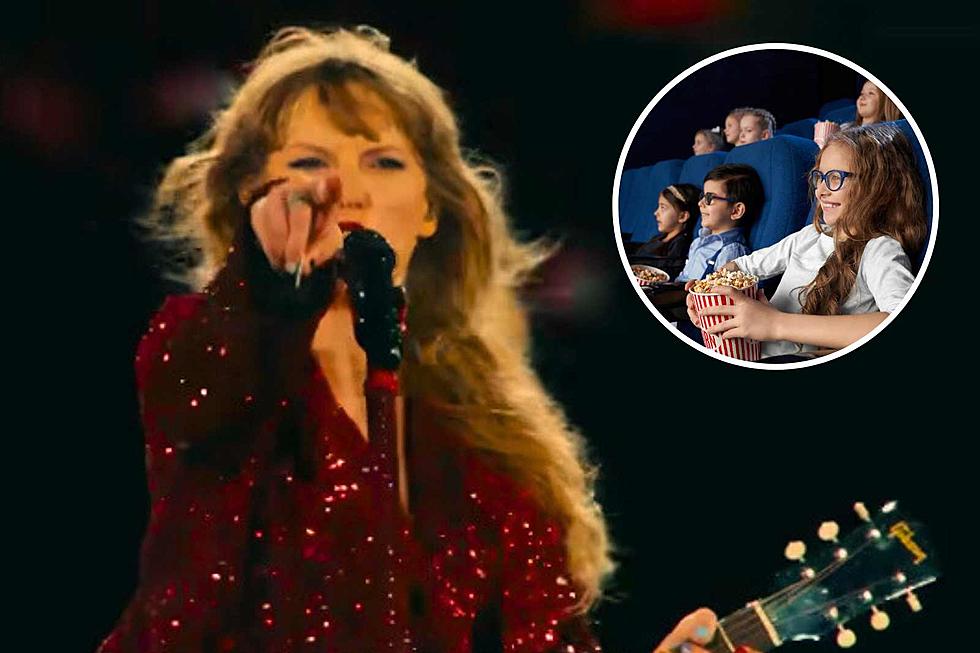 Love Tay-Tay? Taylor Swift Concert Film Coming To Colorado
YouTube/Taylor Swift, Canva.com
When it comes to the biggest entertainers in America, Taylor Swift is definitely among the very top. Coloradans will able to see her big "Eras" concert on the big screen.
Millions of people have seen the superstar at stadiums and arenas while out on the tour; how many more will see here from a comfortable seat with some popcorn?
You can't deny the immense popularity of the one-and-only Taylor Swift. She stormed her way onto the scene in 2006, and hasn't slowed down one bit since then.
Taylor's "Eras" tour is estimated to bring in an enormous $2 billion in ticket sales, from her U.S. shows, alone. The woman is worthy of "hero" status when it comes to young and old, alike.
With the big concert film coming to theaters, it's easy to see why people are scrambling to get their tickets.
WHY SEE THE TAYLOR SWIFT 'ERA'S CONCERT FILM IN COLOADO?
It will be much easier than going to Empower Field at Mile High.
Less zaniness (probably.)
Less expensive.
The bathrooms will be closer.
HOW MUCH ARE TICKETS TO THE TAYLOR SWIFT CONCERT MOVIE COLORADO?
Adults will be paying about $20, kids and seniors will be paying $13.13. Of course, "13" was one of Taylor's biggest albums; very clever, Taylor.
HOW LONG IS THE TAYLOR SWIFT CONCERT FILM?
The official "run time" of the movie is 165 minutes; nearly three hours. That seems like a good amount of time; $20 for only an hour and half would have left people feeling let down.
WHERE IS THE TAYLOR SWIFT CONCERT MOVIE PLAYING IN COLORADO?
According to TaylorSwift.com the move is playing in a lot of Colorado movie theaters:
AMC Theaters
Cinemark
Regal
WHEN IS TAYLOR SWIFT'S 'ERAS' CONCERT MOVIE PLAYING IN COLORADO
It begins its run on Friday, October 13, 2023. Another dropping of the number "13," but it won't be an unlucky day, for sure.
DO WE THINK THE SHOWS WILL BE PACKED?
Definitely. Pre-ordering for that October 13 showing is already seeing sold-out theaters.
HOW LONG WILL TAYLOR SWIFT'S CONCERT FILM BE IN THEATERS?
According to Cineblend.com we can expect it to be in Colorado movie theaters until mid-November of 2023.
25 Must See Pix From Taylor Swift's Eras Tour Stop In Denver
From the "countdown to midnights" to start her show, to an incredible firework-filled ending, Taylor Swift's Eras Tour set the new standard for how a live show should be. I can't put into words just how fantastic this show was. Nobody loves their fans more than Taylor and her team and this show was proof of that. Here are some of our favorite pictures from the show from the couple of different areas my family saw night one from.
SPOTTED: Celebrities Having a Blast at Taylor Swift's Eras Tour
Let's take a look at all of the famous Swifties that were spotted in the stands.
Let's Tour Taylor Swift's Townhouse for Sale in the West Village Neighborhood of New York City