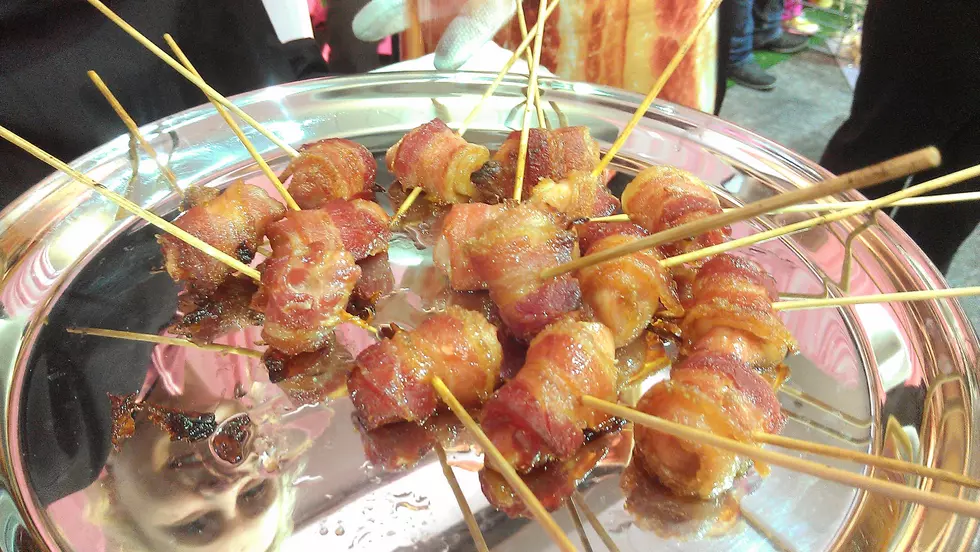 This Is What Taste of the Grand Valley Looks Like This Year
Zane Mathews
The big annual fundraiser for United Way of Mesa County will be held this year, but it's going to look a lot different than in years past.
I think this is the 19th year for the Home Loan Taste of the Grand Valley, but this time, there will be no large gathering of people. Typically, more than 1,000 people join together to sample food and beverages from local restaurants and caters. It's a wildly popular event and is a major fundraiser for United Way of Mesa County.
Unfortunately, we remain in the middle of a pandemic where large gatherings of people in enclosed places is still not possible. That right there has presented a major challenge for United Way in trying to pull off an event like this that means so much to the organization.
This year's Taste is still going to feature a lot of great food from local providers, however, the tasting is going to be happening in various locations across the Grand Valley. Zebulon Miracle, Executive Director of United Way of  Mesa County explained to me how it's going to work.
He says it's a two-pronged approach. United Way is starting to solicit restaurants to participate in a booklet of deals they are calling Ticket to Taste. 
"We are asking restaurants if there is a deal or a discount they can offer to help bring people to their restaurant, we'd love to offer that. Instead of buying a ticket to go into Taste of the Grand Valley, you can buy this booklet and reach deals all over the Grand Valley. And our hope is that will get people into restaurants -we know they've been struggling a lot - and sales from those booklets will go to help hunger here in Mesa County."
As you can see, the Taste of the Grand Valley is going to be different, but what we all need to understand is how important this event is to the annual United Way fundraising campaign. If you are a regular attendee of this event, it would be so easy to dismiss this and forget about it just because it is so different.
But, look at it this way. If you were going to spend $20 on a ticket to attend the event, why not go ahead and lay down $20 for one of these booklets -and look at it as an opportunity to go out and experience some new restaurants and taste sensations- and to continue to support a fantastic organization like United Way of Mesa County.
There will be a pre-sale of these booklets for $20 in mid-March, and then, beginning April 1, they will be sold at the regular price of $25. The coupons in the booklet will be good until late summer.
If you are a restaurant and would like to get involved in this year's Taste of the Grand Valley, just contact United Way of Mesa County. The rest of us will wait for the booklets to go on sale so we can take advantage of some very special deals - and support United Way. As we get closer to that time and we have more information, we will let you know which restaurants are featured in the booklet as well as the special offers available.
Enter your number to get our free mobile app
Grand Junction Restaurants That Could be Franchised