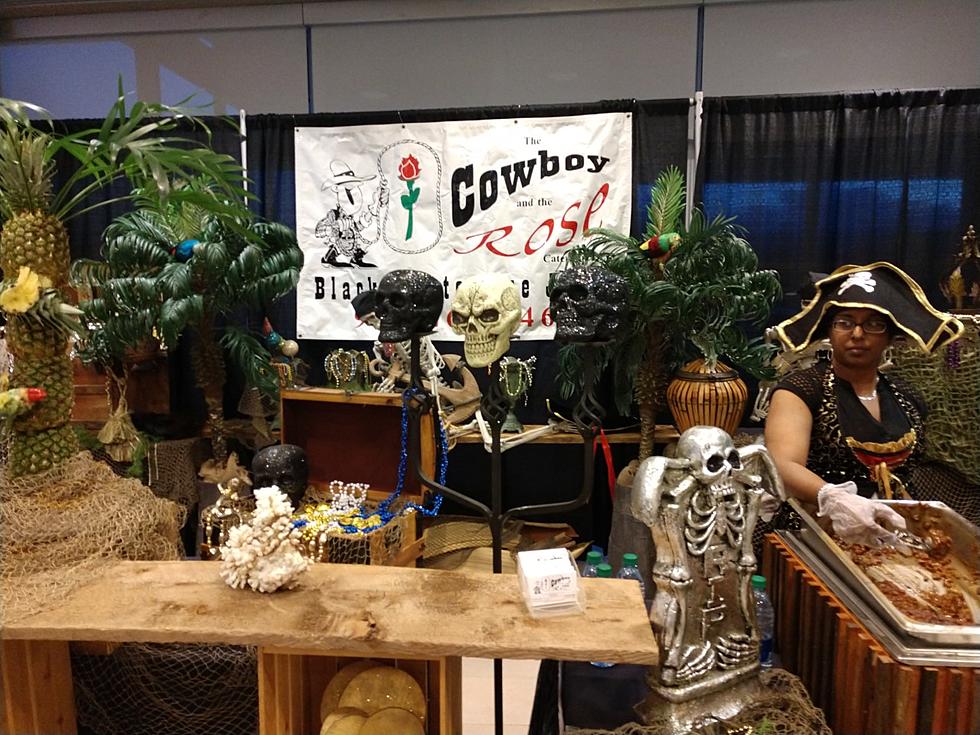 Results From Home Loan Taste of the Grand Valley
Zane Mathews
It's no secret that Grand Junction loves Cowboy and the Rose.
Every year, Cowboy and the Rose receives accolades at the Home Loan Taste of the Grand Valley and this year was no different. The local caterer received three awards at Monday's United Way fundraiser, including  Best Overall Taste.
Some 20 vendors filled the Meyer Ballroom on the campus of Colorado Mesa University Monday night to offer samples and tastes of their creations to the huge crowd that gathered. For 3 1/2 hours, people wandered around sampling and voting for their favorite dishes, buying up half-price gift cards, watching cooking demonstrations, and chatting with friends.
While we are waiting for final attendance and fundraising totals, we do know that in the 18 years of this event more than $400,000 has been raised for United Way of Mesa County. This is money that goes back into the community via local agencies and non-profits that serve the community in the areas of health, education, and self-reliance. This year, United Way is investing in 40 local programs.
It's a little difficult to narrow it down because it's all so good, but my personal favorites from the evening would have to be the chocolate chai from Four Winds Coffee and Tea and the baklava from Baklava by Linda.
Here's the complete list of winners from the 18th Home Loan Taste of the Grand Valley based upon the public vote.
BEST OVERALL TASTE: Cowboy and the Rose
RUNNER-UP: Flying Pig at Community Hospital
BEST MAIN DISH: Cowboy and the Rose
RUNNER-UP: Colorado Q
BEST APPETIZER: Old Chicago
RUNNER-UP: Ocotillo Restaurant & Bar
BEST BEVERAGE: Four Winds Coffee & Tea
RUNNER-UP: Be Sweet Bakery and Cafe
BEST SOUP/SIDE: Zoup! Eatery
RUNNER-UP: Flying Pig at Community Hospital
BEST SWEET CREATION: Be Sweet Bakery and Cafe
RUNNER-UP: Baklava by Linda
BEST BOOTH DESIGN: Cowboy and the Rose
Enter your number to get our free mobile app