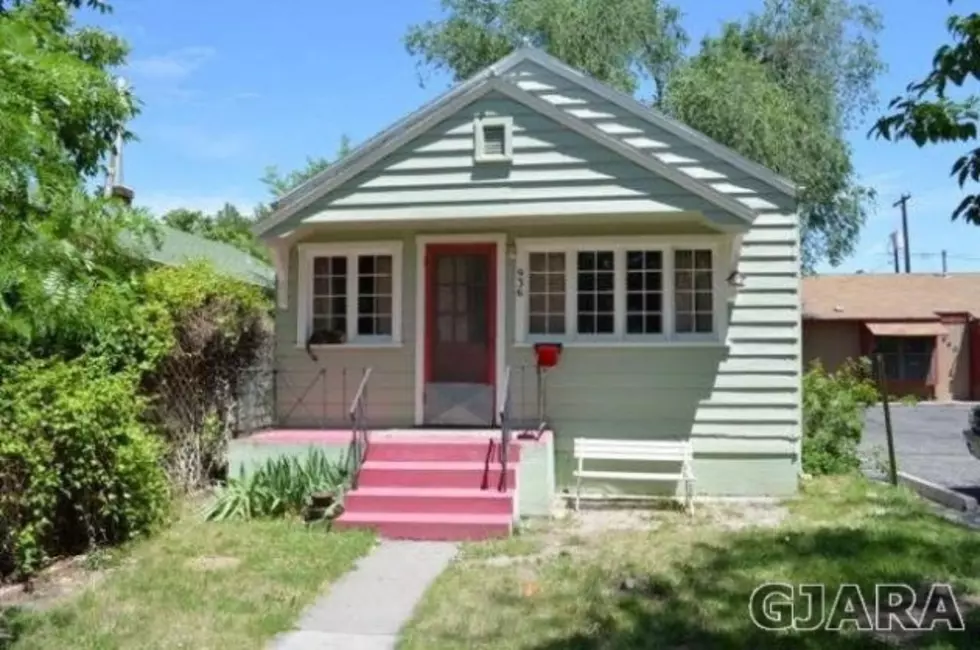 Smallest House for Sale in Grand Junction Right Now is a Downtown Darling
Realtor.com
If the words cozy, cute, darling, efficient and affordable describe your perfect home, then the smallest house for sale in Grand Junction may be your perfect dream cottage.
To find this tiny gem, I excluded mobile and modular homes, apartments, and townhomes, some of which may have been smaller but lacked the appeal of this dainty place.
The home at 936 Colorado Avenue is only 657 square feet but has a floor plan that makes the most of what square footage there is.
While the home is officially a one bedroom house, the current owners have a bed and a simple free-standing closet to make two bedrooms.
The house also has a small detached garage to park your car or store all the things you can't fit into the house.
Some improvements have already been made, so all the home needs is a little TLC and a bit of paint. The wood doors, window frames, and floor are just begging you to get cozy with your own personal touch.
The home is listed at $109,000. For more information contact Keller Williams Realty.