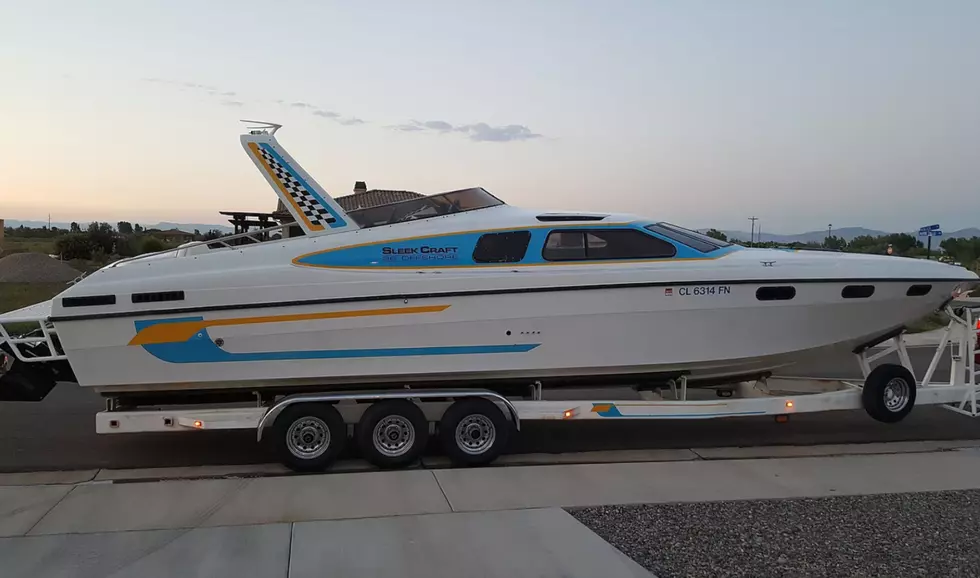 Classic Sleek Craft Powerboat Stolen from Grand Junction Storage Yard
Crime Stoppers of Mesa County
The owner of a very large and expensive boat got the New Year's surprise of a lifetime when he discovered someone kicked-off their New Year by stealing it.
The boat sailed off a storage facility lot at 2801 Grand Avenue sometime between 10 p.m. on Monday, January 1 and 7:30 a.m. Tuesday, January 2.
The boat is a classic white, blue and yellow 1988 Sleek Craft 360. It has a radar arch, low profile windshield, blue and black checkered soft cover over the cab, and twin 502 motors.
The boat is on a triple axle 39-foot trailer with Colorado license plate 667-LPG. The boat and trailer are estimated to be worth $79,000.
If you have information that could help police locate the boat, trailer and those who stole it, call the Grand Junction Police Department or Crime Stoppers of Mesa County at 970-241-7867.
All information submitted through Crime Stoppers is completely anonymous and if the information leads to an arrest can earn the person providing that information a cash reward of up to $1,000 without revealing their identity.