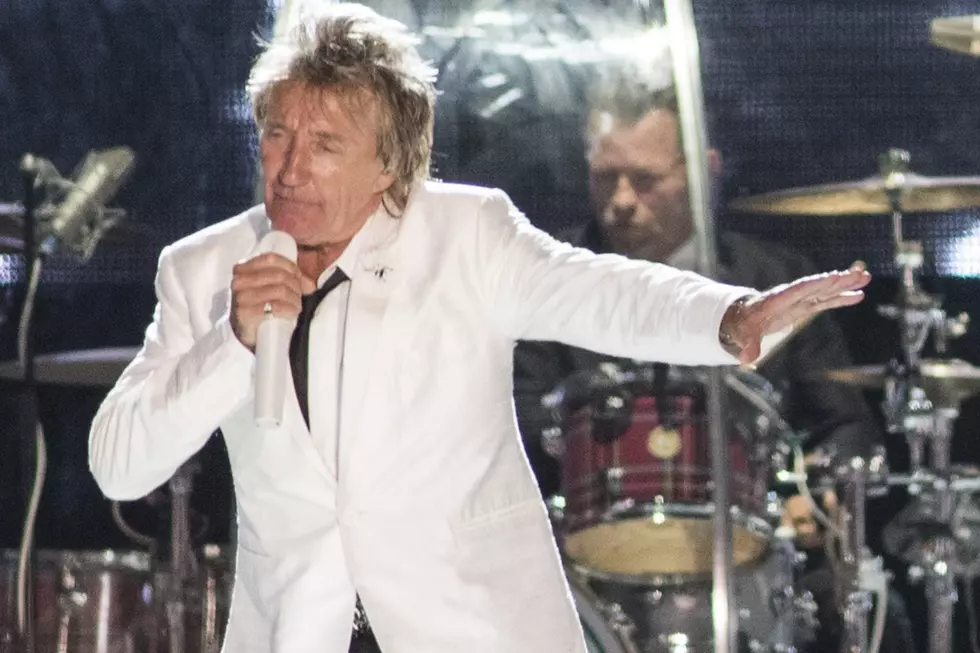 Rod Stewart Apologizes for Mock Execution Video
Raphael Dias, Getty Images
It's often a little uncomfortable when rock and politics intersect, but we can't remember that overlap ever being more awkward than today's apology from Rod Stewart for a leaked video showing the singer pretending to perform an execution.
Politico reports that the clip first surfaced through a posting on the Instagram account of Stewart's wife Penny Lancaster — and although it was quickly deleted, it's since rapidly made the rounds, with all the attendant outrage that comes from seeing a 72-year-old Rock and Roll Hall of Famer act out a terrorist killing.
Stewart has dealt with his share of public controversy — we're talking about a guy who's been sued by his own fans more than once — but he isn't blowing this off. Through his representatives, he's released an apology for the clip, explaining what seemed to be insensitivity was really just some guys goofing around between shows.
"From re-enacting the Beatles' Abbey Road crossing to spontaneously playing out Game of Thrones, we were simply larking about pre-show," explained Stewart. "Understandably, this has been misinterpreted and I send my deepest apologies to those who have been offended."
Stewart will be performing in Las Vegas for much of March before heading back to the U.K. for a short string of shows in early June. As previously reported, this summer will see him on the road with Cyndi Lauper. Tickets for those dates are already on sale. Check out dates and purchasing information for Rod Stewart tickets.
See Rod Stewart and Other Rockers in the Top 100 Albums of the '70s