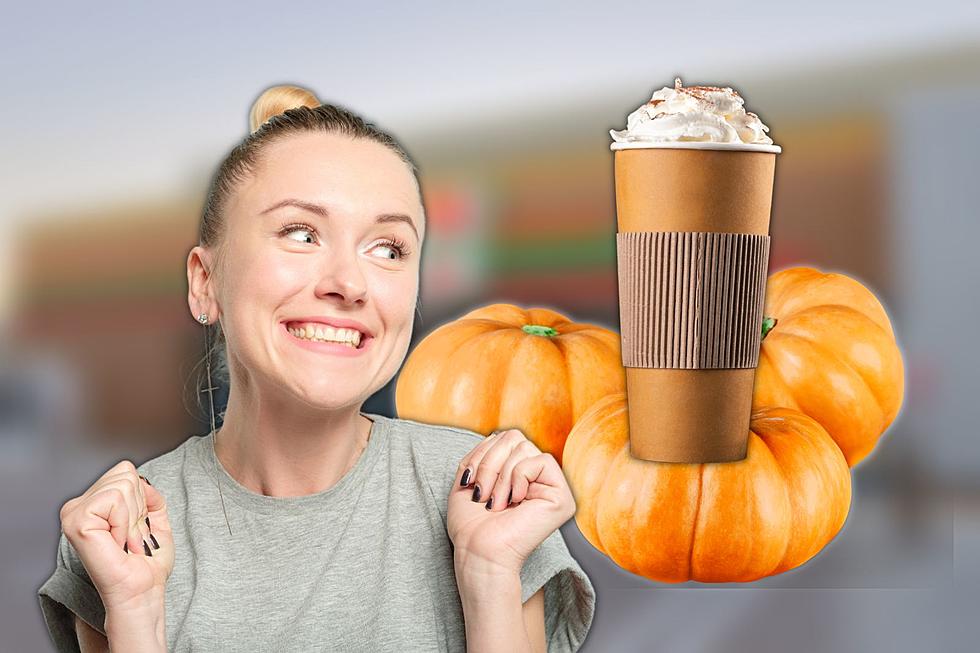 Pumpkin Spice Lattes Are Back in Northern Colorado Right Now
Canva
While it still might be summer and temperatures are hovering around 90 degrees, fall is quickly approaching. How can you tell? Well, it's because the first pumpkin spice of the season is now available in Northern Colorado.
7-Eleven announced that on August 1, 2023, pumpkin spice coffees have hit the pots and are awaiting pumpkin spice lovers at their stores. Pumpkin spice is a telltale sign that the summer season is about to come to an end.
7-Eleven's release of pumpkin spice coffee beats out the release of Starbucks and Dunkin' this year. Pumpkin spice lattes are not the only pumpkin-flavored drinks that 7-Eleven is offering too. Here are all of the pumpkin-flavored drinks available now at 7-Eleven.
Pumpkin Spice Latte

Pumpkin Coffee

Pumpkin Syrup
We know our customers wait all year long for their favorite fall flavors…so we decided to break out the pumpkin a little bit early this year
Said 7-Eleven's Senior Vice President, Dennis Phelps, in the August 1, 2023 press release. The press release also says that more fall releases are on the way later in August. Some of those released include the Pumpkin Muffin.
Starbucks is expected to release its Pumpkin Spice Latte on Tuesday, August 29, 2023, according to totallythebomb.com. According to an Instagram user, Markie-Devo, Dunkin's pumpkin spice latte is expected to be released on Wednesday, August 16, 2023. See the leaked photo of Dunkin's fall menu HERE.
What are your thoughts? Are you excited for an earlier release date for pumpkin spice lattes or are you wanting a bit more summer?
Source: 7-Eleven
10 Compostable Items in Colorado
Toss these things straight into the compost bin!
Coloradans Are Passionate About These 11 Charities
6 Must See Movie Theaters in Northern Colorado