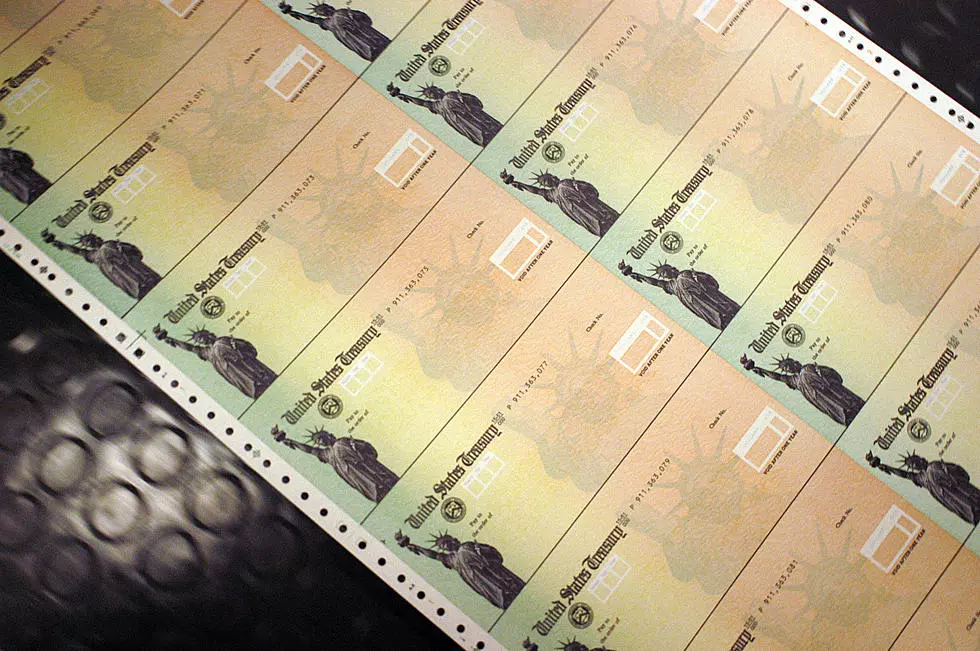 President Trump Supports 'Very Generous' 2nd Stimulus Package
Getty Images
While most U.S. citizens appreciated the first round of stimulus payments received that money seemed to disappear quickly. But according to 9News, President Trump is now supporting a second round of economic stimulus payments for Americans to help the struggling economy to recover after the unexpected COVID-19 pandemic.
President Trump was quoted as saying,
"We will be doing another stimulus package, it'll be very good".
When he was asked more about the details, specifically about how much money each person would receive he said,
"You'll find out about it."
Which makes it pretty clear that the details still need to be worked out but it does sound promising that there will be another form of payment on the way.
As mentioned above it was back in March that most Americans first saw the first round of stimulus payments being deposited into their accounts or sent to them personally receiving up to $1,200. In total it was 159 million dollars that had been processed by the Internal Revenue Service.
It seems like we will all learn more about a second round of stimulus payments in the coming weeks but no one is sure just how much money will be sent to each person. Or if this will be the last of payments such as this.
While there are still many questions to be answered I think lots of people will appreciate the second round of payments no matter how big or small that amount is. As we learn more about this second round of stimulus payments we will be sure to pass along the information.
Enter your number to get our free mobile app
22 of Grand Junction's Largest Employers