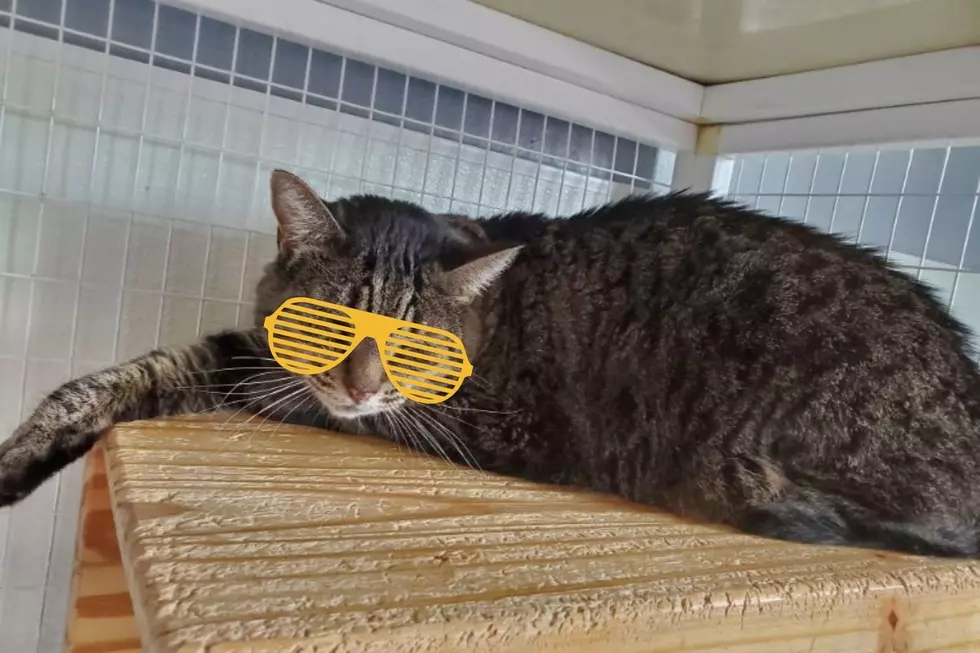 Pet of the Week: Alaric the Cat Needs Somewhere to Chill
Roice-Hurst Humane Society
The Pet of the Week this week is Alaric the 4-year-old cat. He's a very mellow cat who's up for adoption now and just needs somewhere to chill.
Alaric the cat is our Pet of the Week, which means he's up for adoption right now. Alaric is a very mellow neutered, domestic shorthair. He's 4 years old and relaxed and easy-going brown and grey tabby cat.
Enter your number to get our free mobile app
The Pet of the Week recently had eye surgery and is now feeling like a million bucks. Roice-Hurst says that the surgery has changed his life. He loves posting up in high places, so he can have a good vantage point and take in his surroundings.
Alaric isn't scared of people or shy, but he does appreciate his own space. The Pet of the Week would do best in a home that is just as chill as he is. Alaric looks forward to taking naps in his new home and getting plenty of treats and head scratches.
He's not a needy cat, he's more of the independent type. Alaric loves food as much as we do and is very food motivated. He loves pets and attention but wants you to come to him.
Roice-Hurst Humane Society says that Alaric is low maintenance, easy and chill guy to take care of. You can find out more about adopting the Mix 104.3 Pet of the Week, Alaric, here.
UP NEXT: Drive Through Millions of Christmas Lights in Colorado + Utah