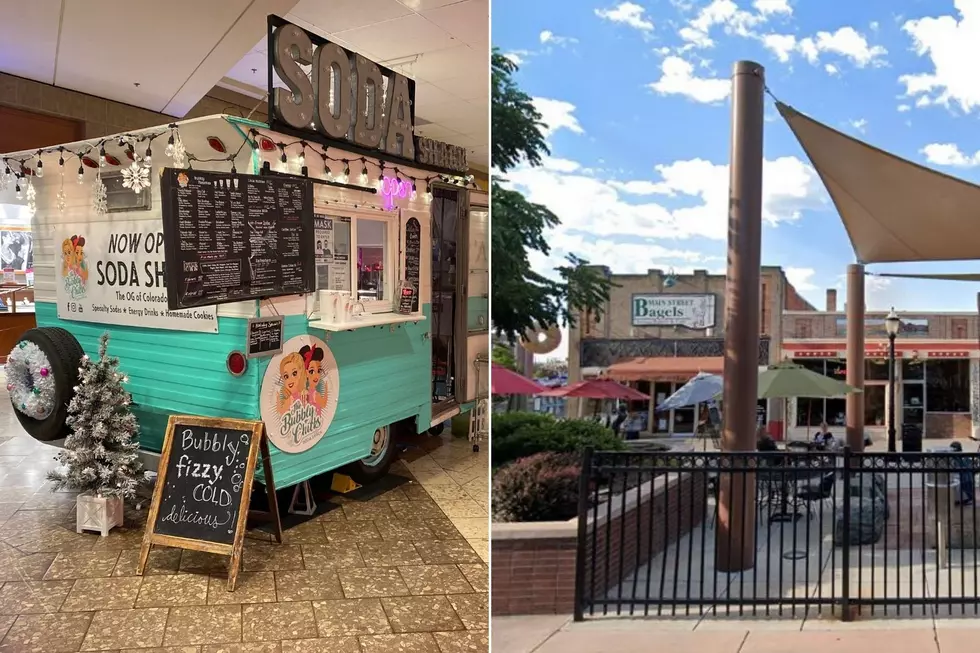 Part 2: Grand Junction Businesses Open Up About COVID Challenges
Staci Hillman/Google Maps Street View
Staci is the owner of The Bubbly Chicks soda shack inside of Mesa Mall. She told us that the coronavirus pandemic also inhibited her ability to grow. She says that she hasn't been able to expand as quickly as they wish they could. The owner of The Bubbly Chicks has been thinking about relocating for a while and actually found a good time to do it, even though it was during the pandemic.
The Bubbly Chics moved from the Fiesta Guadalajara parking lot on 7th into Mesa Mall on November 13 and was even able to do a trial run before committing to the location. She says not everything has been bad during the pandemic.
Staci was able to move her business into Mesa Mall because they were more flexible. And because of her increased traffic and business at Mesa Mall, Staci was able to hire another employee.
She says that some advantages to moving into Mesa Mall are not worrying about pipes freezing, functioning smoother and have more consistent traffic, and being inside is nice. COVID-19 has taught Stacy to roll with the punches because life is predictable.
Latoya Garlett, the General Manager of Main Street Bagels in downtown Grand Junction told us that the number one thing that she's learned during the COVID-19 pandemic is patience. The rules have changed so much in the restaurant industry you just have to take a deep breath and go with the flow.
Latoya told us that staying home more really forces you to slow down and take a pause. She's seen people spending more time outside at Main Street Bagels and all over the Grand Valley. She said for the first time in a while she's seen all of the trailheads and sidewalks all full. Latoya says it's nice to see people take advantage of the outdoors.
Some challenges she's come across during the coronavirus pandemic are the constantly changing rules and people not wanting to comply. She was getting an email almost every week at the beginning of the pandemic with a different set of rules. Latoya says it's been difficult because it's up to each business to figure it out.
Something positive that's come from the pandemic is people being extremely nice, patient, and lots of tipping. Latoya says that one of her customers left a $100 tip on a $5 order.
Victorian Home Built in 1908 For Sale in Fruita
Lance Armstrong's Aspen Home is Now For Sale for $14.5 Million