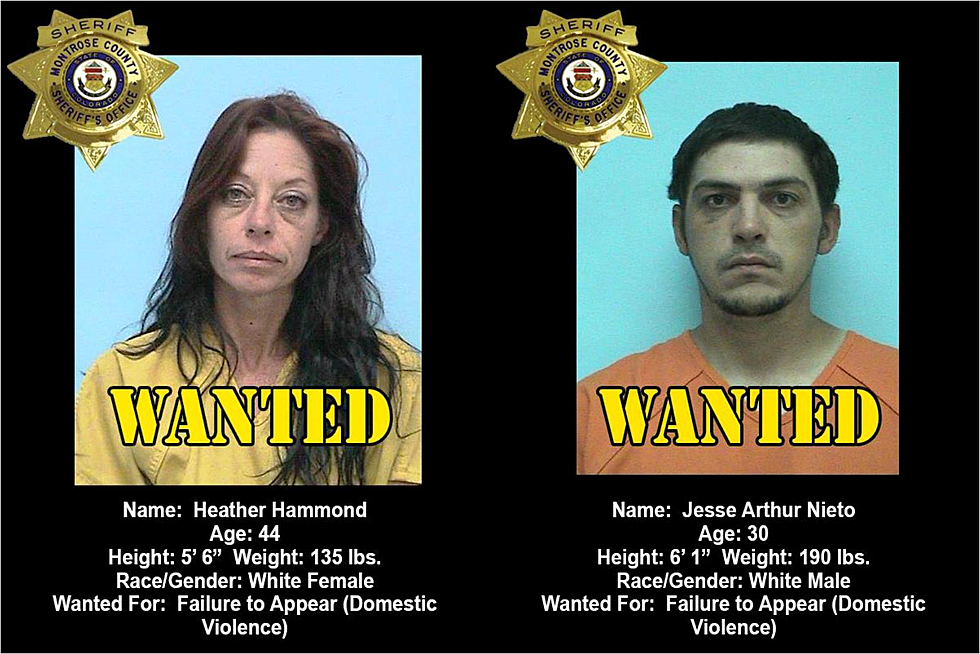 Domestic Violence Suspects Added to Montrose Most Wanted
Montrose County Sheriff's Office
Two suspects, both with warrants out for their arrest stemming from Domestic Violence charges, have been added to the Montrose Most Wanted list.
Heather Hammond and Jesse Arthur Nieto are both being sought my Montrose law enforcement for Failure to Appear on Domestic Violence charges.
If you have information that can help locate either one or both of these suspects call the Montrose County Sheriff's Office at 970-252-4010.
Anonymous reports can also be made through Montrose Regional Crime Stoppers at 970-249-8500.