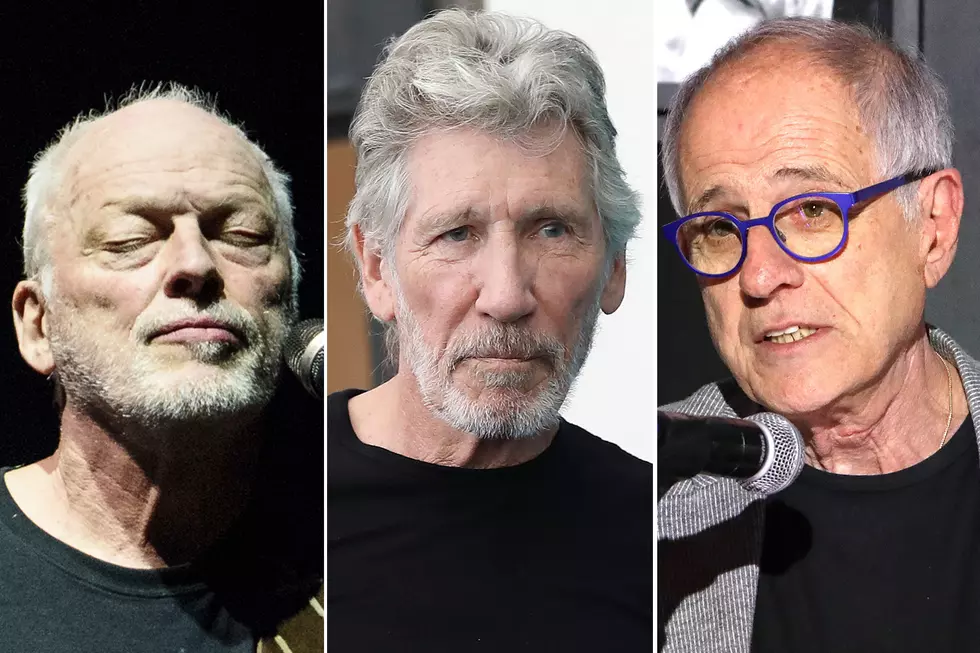 Roger Waters Claims Bob Ezrin Lied About 'Comfortably Numb' Solo
Matthew Eisman / Tristan Fewings / Jeremy Chan, Getty Images
Roger Waters claimed The Wall co-producer Bob Ezrin had spent years "lying through his teeth" about signature Pink Floyd track "Comfortably Numb."
In a recent Q&A video in which he answered a fan query (available below), Waters addressed Ezrin's report that David Gilmour's second solo was the first take to be recorded, pouring scorn on the suggestion.
Relations between the former collaborators appear to be at a new low following the release of a documentary on the subject of long-standing allegations of antisemitism against Waters, to which Ezrin contributed. Waters – who released his own version of "Comfortably Numb" last year – probably did nothing to improve matters with the new video.
READ MORE: Roger Waters Defends David Gilmour's Guitar Solos
When asked if Gilmour's contributions came by way of free rein or if they'd been the subject of direction, Waters said: "Of course I expressed my opinions, yeah, because I was producing the records – and so was he. And so was...who else? Ezrin. The Wall, who was it? Ezrin and James Guthrie. So we would all stick our oar in."
He continued: "However, we did sometimes leave him alone to do a few takes. When you read my memoir you can read various people's stories about what happened. Ezrin has lied through his fucking teeth about it for years and years...
"The solo at the end of 'Comfortably Numb,' for instance – and if I'm getting this wrong, James Guthrie will correct me — Ezrin waxes eloquent in interviews that he's done since about how incredible it was that David did it in one take, and how moving it is, and universal and blah, blah, blah...The only problem with that story is he wasn't there!"
Roger Waters Still 'A Fan' of David Gilmour
Waters emphasized: "Bob Ezrin was not in the studio when Dave did that. Guthrie was there...and David did umpteen takes, and then he went away; and James Guthrie edited the best bits of all the takes and stuck it all together."
He went on to say that the question contained the implication that he was "somehow critical" of his former bandmate's work. "I like all Gilmour's solos – I say so often," he stated. "I say so, I believe, in the sleeve notes on the new record.
"There's nothing wrong with Dave's solos. There's nothing wrong with his solos on The Wall, or his solos on Animals, or his solos on Dark Side of the Moon...or any of the work that I did with him." He concluded: "I'm a fan. They're great."
Watch Roger Waters Discuss 'Comfortably Numb'
David Gilmour and Roger Waters Solo Albums Ranked
They both laid claim to the Pink Floyd legacy, while only rarely stepping out with solo works.
Gallery Credit: Nick DeRiso