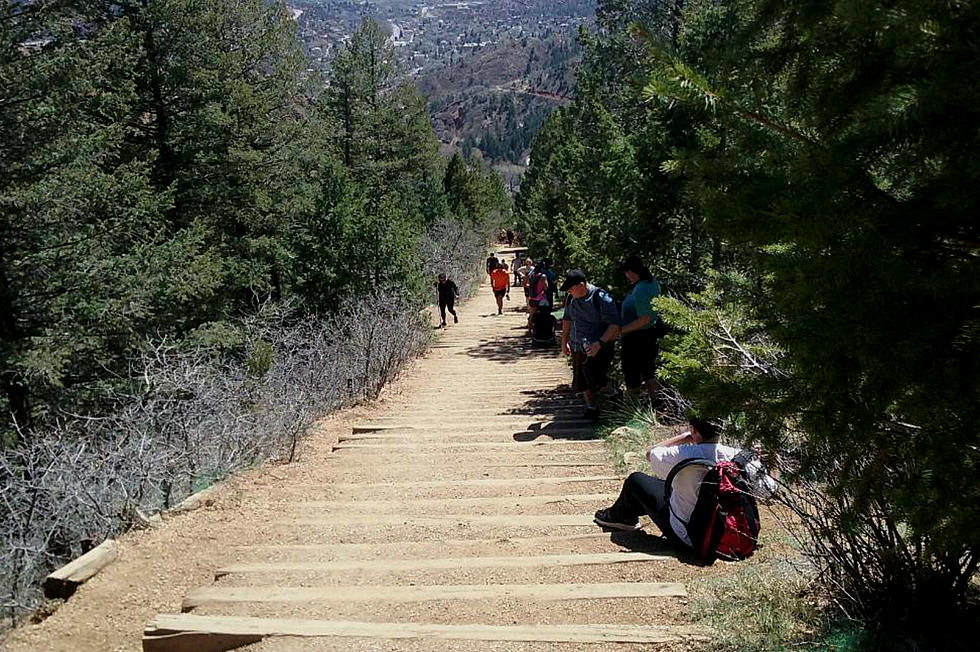 Internal Debate – Is it Worth Paying to Climb Manitou Incline?
Waylon Jordan
It is worth paying good money to visit a Colorado site which has, to date, been free of charge? The City of Manitou Springs is considering a paid reservation system for its popular attraction, the Manitou Incline.
This attraction has been called "Colorado's Craziest Hike." It's not Disneyland by any means. It's not even the Universal Studios Tour. It's a 2,000-foot climb consisting of thousands of railroad ties. Even experienced hikers consider the hike to be brutal.
The Manitou Incline is something of a ritual for me. I climb it every April on my birthday. This year was my 50th, so the hike held a special significance. Unfortunately, the visit had to be canceled for April 2020. Last March, those in charge at Manitou Incline decided to close it due to the COVID-19 crisis.
Even with all the hikes open and available here in Western Colorado, I was really looking forward to making the drive and paying a visit to Manitou. It seems as though the "cancellation" of my visit might morph into a "postponement."
According to The Know Outdoors, a proposal from the City of Manitou Springs suggests a "paid reservation system" which would limit the number of hikers on the incline at any given time. The plan suggests allowing 25 to 49 hikers per hour on the trail. To put that in perspective, I've seen the incline at peak hours where hikers were almost shoulder to shoulder. Historically, the trail can see thousands of people per day.
What about the fee? At present, the suggested plans could include a fee of five to ten dollars per visit. While I'm not crazy about paying to hike something I used to visit for free, the cost of five or ten bucks seems very reasonable. Even before COVID-19, some Colorado sites, Hanging Lake, for example, began to utilize paid reservation systems.
Hopefully, before long, things will return to normal at Manitou Incline. Until then, many people are missing the trail. Air Force Academy cadets run the trail. Seriously, I just said, "run." I have no intention of running this trail. I can barely crawl up it. That having been said, though, I look forward to the next visit, regardless of the cost.
Enter your number to get our free mobile app
ON SCENE: Movies Filmed in Western Colorado and Eastern Utah