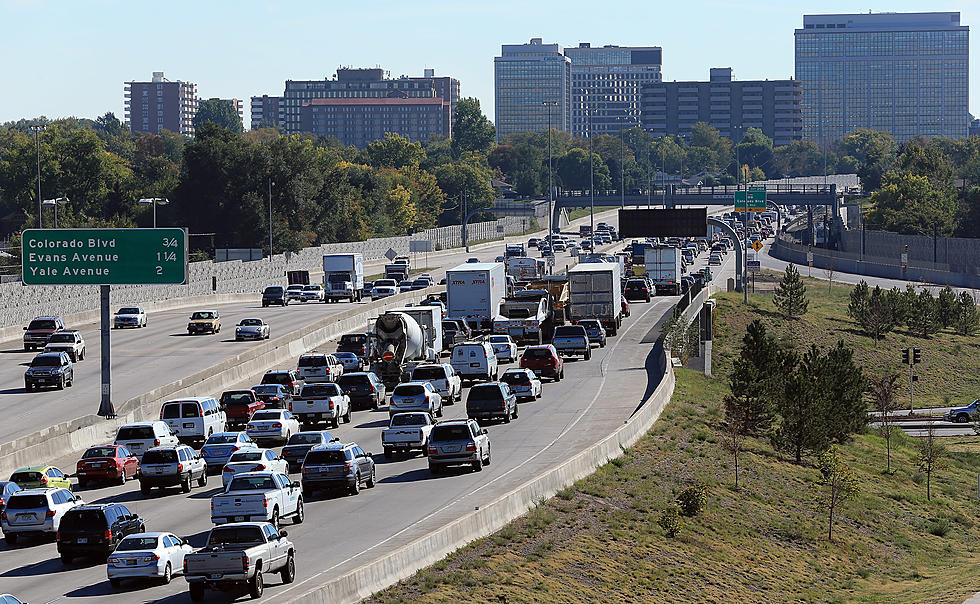 I-25 is Colorado's Highway From Hell
Photo by Doug Pensinger/Getty Images)
If you want to experience a little bit of hell on earth, try traveling Interstate 25, Colorado's Highway from Hell.
If you don't believe that I-25 is Colorado's Highway from Hell, take a look at some of these internet headlines from the past few months.
---
---
---
---
---
---
---
---
It's clear that plenty of bad things happen frequently on I-25 from Ft. Collins all the way down to Pueblo. Traffic on I-25 is always heavy no matter what time of day, or day of the week. It's especially heavy during rush hour, which makes it slow going for anyone stuck in it.
You really can't do anything about slow moving traffic during rush hour. That is just a fact of life. What compounds the frustrations of motorists are the accidents that either slow down traffic to a crawl or stop it altogether.
The fact is, it is a dangerous road due to the volume of traffic and the high speeds at which it travels.
South of Fort Collins the speed limit on I-25 is 75 mph, going down to 65 mph through metro Denver. Then it picks back up to 75 mph south of Denver toward Colorado Springs. Having traveled this gnarly highway numerous times, it is clear to me that 75 mph is just too fast for that volume of traffic.
When you have cars traveling at 75 mph, four and five lanes across, and nearly bumper to bumper, it's like the Daytona 500. Except, none of these drivers are professionals. Add the fact that many of them I witnessed were doing something on their phone while driving. It's no wonder there are so many accidents and fatalities on I-25.
I know we live in a hurry up world, and we were all overjoyed when the speed limit was boosted to 75 mph, but, C'mon man, we have to use some common sense. Not only would slower speeds on I-25 save lives, it could save countless hours motorists lose because of slow downs and delays due to unnecessary accidents.
By the way, and I know this won't be a popular statement, but I also believe that the speed limit between the Clifton exit and the Highway 6/50 exit should be reduced at least to 70 mph, but we'll save that discussion for another time.
As for I-25, it's like no other Colorado highway. It's responsible for carrying north and south traffic in the state's most populous area. The Front Range Urban Corridor stretching from Fort Collins to Pueblo holds more than 83% of the state's entire population. That right there explains why driving this road is so tortuous. You must put in on your bucket list if you have never driven it.
No wonder I-25 is Colorado's highway from Hell - and in some cases probably the highway to Hell.