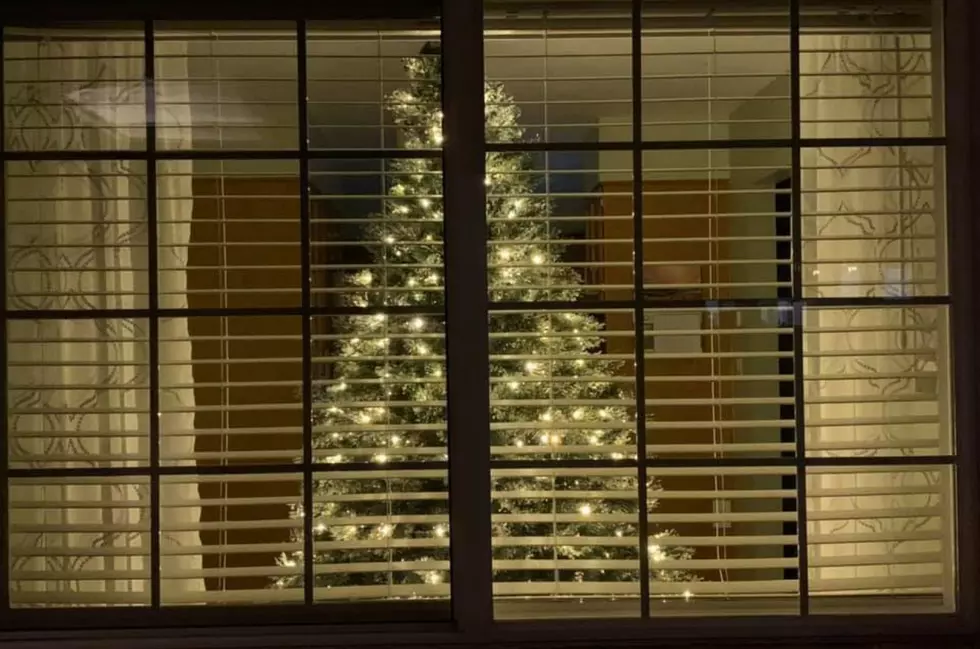 Grand Junction Couple Invites Community To Put Up Christmas Trees
Thom Copp via Facebook
Some folks might say it's way too early to be putting up a Christmas tree, but, is it?
The year 2020 will forever be known as the year where nothing was normal, so it actually makes sense to put up the Christmas tree three months early. One Grand Junction couple has been celebrating the joy of Christmas since August 15 when they put their Christmas tree up in their living room.
Thom Copp and his wife Cindy decided they needed something to cheer up the "seemingly never-ending doom and gloom associated with this pandemic." What better way to brighten things up than to see a beautifully lit tree shining in the window when you pull up after a long day at work?
Thom has created a Facebook page where others can post photos of their Christmas tree and spread some good tidings and great joy. It's one way to look past the current state of affairs, the lifestyle restrictions of the pandemic, and the devisive political and racial climate that exists across the land.
I think it's a great idea, especially for those that may really be struggling right now to see the bright side of life. There is certainly nothing magical about a Christmas tree, but, there is something special about the spirit of Christmas and the feeling we often get when we see the beauty of a Christmas tree and all of the lights, bulbs, and tindsel. Feelings of gloom and despair can be replaced with thoughts and feelings of joy and hope for the future.
I understand that not everyone wants to put up a Christmas tree in early October and that's okay. When it comes to putting up Christmas trees there are no rules. It's okay whether you want to put up a tree five months before Christmas or five days. But, here is a great way to rise above the despair of situation and turn it into something good and positive.
I may or may not be able to talk my wife into putting up the tree this weekend, but I'm hoping that a good number of residents will join Thom's Facebook group and post the photos of their tree for all of us to enjoy -- and to help us catch the spirit of the season a few weeks early. The good Lord surely knows we all could use a little positivity and goodwill right now.
Enter your number to get our free mobile app
KEEP READING: Scroll to see what the big headlines were the year you were born