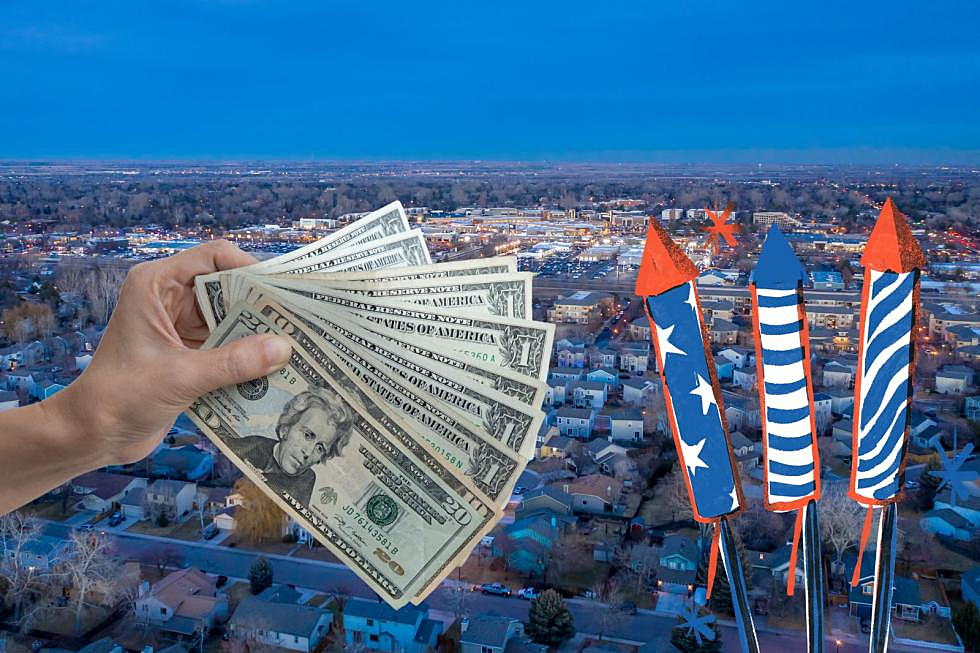 Firework Fines Cost As Much As Rent in These Northern Colorado Cities
Canva
When I think about the 4th of July, three things come to mind: Patriotism, hot dogs, and fireworks. Growing up, fireworks were an integral part of my family's tradition. We would take turns lighting the fuses, creating a contagious sense of wonderment that filled the air.
Times have changed since then.
I still love the 4th of July, but 11,500 people are injured by fireworks a year. Fireworks cause
Any and all fireworks are illegal in the city of Fort Collins. By all fireworks, I truly mean all fireworks. From pyrotechnics to sparklers, fireworks are strictly banned in Fort Collins.
If you live in Fort Collins and want to enjoy fireworks, I would recommend attending the Fireworks Celebration at Sheldon Lake at City Park. The show starts at 9:35 PM.
You can face fines of up to $2,650 for lighting fireworks in Fort Collins.
The average rent for Fort Collins: $1,842.
Fireworks Are Illegal In Windsor, Too
You are not legally allowed to set off any personal fireworks in the town of Windsor. If you light an explosive or anything that leaves the ground, you could face a $525 fine.
However, the town of Windsor is celebrating with its Fourth of July display at Windsor Lake. It is also important to note that the Fourth of July is a non-motorized boating day. If your recreational item has a motor, you have to leave it at home.
The average rent for Windsor: $1,662.
Did You Think You Would Have Luck in Loveland? Think Again
Loveland residents have a tad more flexibility, but not much. According to the Loveland Fire Rescue Authority, you are not allowed to ignite any fireworks that explode or leave the ground.
You can receive up to a $2,650 fine for lighting a firework in Loveland.
If you're trying to get your fireworks fix I would recommend going to the fireworks show at North Lake Park at 9:15 PM. The show is produced by Angel Light Pyrotechnics.
The average rent for Loveland: $1,772.
8 Places To Beat the Heat in Northern Colorado
Can't cool down? Try leaving the house and enjoy what Northern Colorado has to offer.
Looking Back: The Most Memorable Concerts At Greeley Stampede
The Greeley Stampede turns 101 years old this year so we thought it would be fun to look back on some of the biggest shows and biggest stars to ever hit the Stampede stage over the years