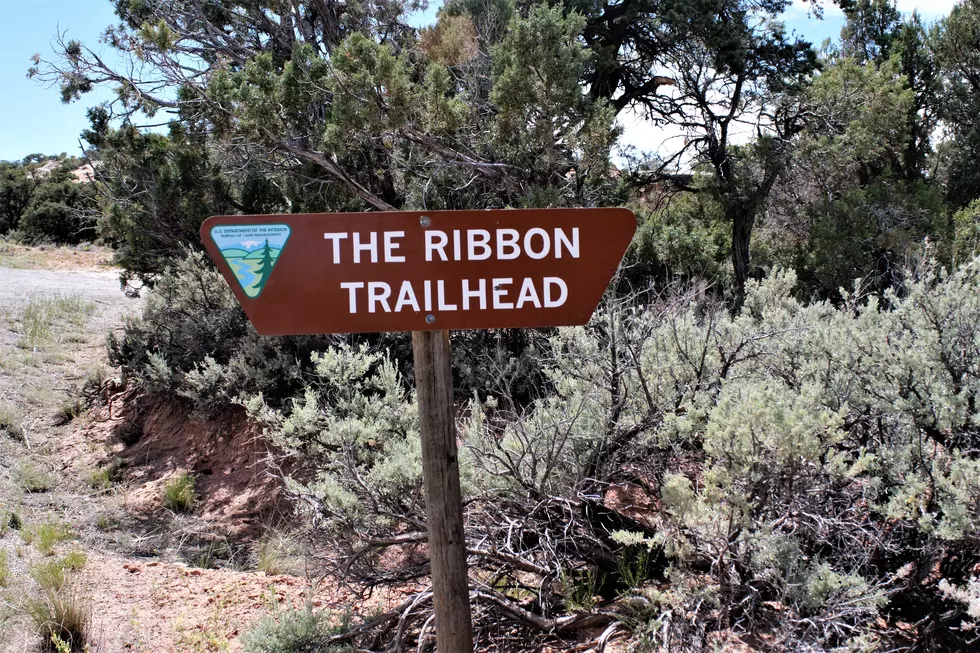 Expert Tips For Hiking During Coronavirus Pandemic
Zane Mathews
There are plenty of things we can't do right now, but one thing we can do in western Colorado is go hiking.
The fact is, as so many of us are self-isolating and eliminating and minimizing our contact with the outside world, the lack of physical activity can be extremely detrimental to us both physically and emotionally. It's important to get outside, get some fresh air and sunshine, and, at the very least, a little physical exercise.
Of course, we are extremely blessed in western Colorado to have so many hiking opportunities right at our fingertips, whether that is on the Colorado National Monument, the Grand Mesa, the Colorado Riverfront Trail, the Palisade Rim, Mt. Garfield, and countless other trails. And, yes, hiking trails are still open on the monument, though many restrictions are in place throughout the park.
Yes, we can hit the trail, but there are some things to keep in mind that will help keep everyone safe - and healthy.
Medical experts recommend that you only do outdoor activities with people from your household. This really makes sense when you think about it. It's just another thing we can do to help minimize our contact with others and reduce the chances of contracting or spreading the virus.
Chances are you will encounter others on the trail so exercise caution and make an effort to keep away from other humans. Respect their space. You may be an outgoing person who is accustomed to conversing with fellow hikers on the trail. During this time, resist that urge. Maintain that six feet of space between you and other hikers.
If possible, try to choose a trail that generally is not extremely popular. This will help to minimize your contact with others. The trails up on Little Park Road typically are not extremely crowded.
On that note, if you are experiencing any symptoms of illness, by all means, don't go out and put others in harm's way by exposing them to whatever it is you've got. If you are on the trail and you are feeling okay, but have to sneeze or cough, do it in your elbow. Your fellow hikers will greatly appreciate it.
The second piece of advice they give us is to hike in areas where risk is minimal and the chance for injury is small. We never expect something bad to happen, but accidents do happen. Our medical resources are being stretched right now, so the last thing we need to add to the mix is a hiking emergency. Hiking destinations such as the riverfront trail or the Audubon Trail offer nicely paved paths for your hiking pleasure and are about as safe as you can get. If you are going to venture out to the monument or around Palisade, or Little Park Road be extra careful.
While it may not be quite as exciting as hiking by the river or the beauty of the monument, a walk in the neighborhood is better than nothing. But, even so, you should consciously try to do it as safely as possible. Keep your distance from neighbors who may be out in the yard - or walking the same sidewalk. This isn't the time for small talk.
Enter your number to get our free mobile app
STUNNING: Nighttime photos show the Milky Way over 9 national parks and monuments