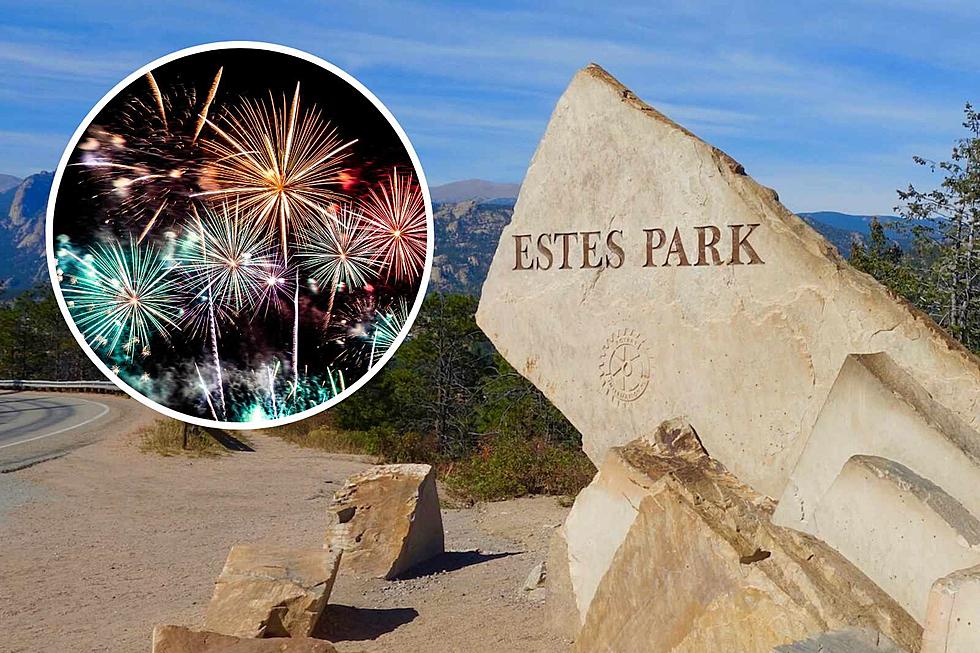 Cool Cars, Concerts, Fireworks: Estes Park Colorado's 4th of July Celebration
Sharon Adams on Unsplash, Canva.com
One of Colorado's most-favorite and most-beautiful towns is gearing up to help America celebrate its birthday. Load up the gang and get set for a fun day and night in Estes.
This year, they're bringing in not only fireworks over Lake Estes, but a great band that many Coloradoans love, a patriotic concert, and a car show. If you're looking for a good old-fashioned American 4th of July, this could be it.
Maybe you go every year, maybe it's time to start a new tradition; the 4th of July in Estes Park is a great way to celebrate the U.S.A and summer, all in one day. Of all the places around Northern Colorado, and Colorado in general, the "Gateway to Rocky Mountain National Park" absolutely sets a great scene for the 4th.
PLANNED EVENTS FOR THE 4TH OF JULY IN ESTES:
At American Legion Post 119, starting at 11 a.m. (Staging will begin at 10 a.m.)  Come down, grab some breakfast, then hit the car show.
Though there's not a town-wide picnic, you could pull up some scenery and enjoy lunch at many locations around Estes Park.
CONCERT - FACE VOCAL BAND - 6:30 P.M.
Being held at the Estes Park Events Complex, one of Colorado's favorite acts will be putting on "The Big Bang! 4th of July Concert." There will be plenty of food, drinks, vendors, and great music, with your $21 ticket. 
CONCERT - PATRIOTIC CONCERT -  7 P.M.
The Estes Park Village Band will be putting on a free patriotic concert, with musicians along with singers, at Performance Park.
4TH OF JULY FIREWORKS -  OVER LAKE ESTES
Capping off the celebration of the nation's birthday, another great fireworks show over the lake; it can't be beaten.
Happy 4th of July, America.
MORE 4th of July: Check Out These Other 4th of July Fireworks Shows in Colorado
Searching for Independence Day fun and fireworks in Colorado? We got you. Scroll on to learn more about the Colorado communities that go all out for the 4th of July when it is safe to do so. Check out the celebrations planned throughout the Centennial State in the gallery below.
MORE Estes: The Biggest Steaks in Estes Park
Estes is the "Gateway to Rocky Mountain National Park," and your gateway to great grub. If you're looking for a big steak, you're in luck. Estes Park has more than a few that can fill your stomach, deliciously.