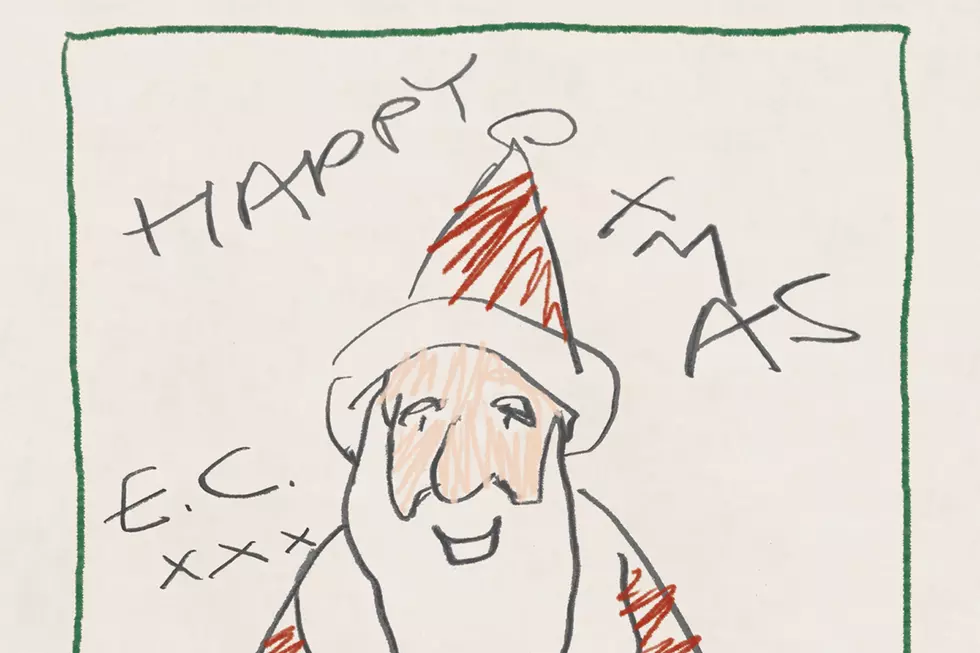 Eric Clapton to Release Christmas Album, 'Happy Xmas'
Bushbranch Records
For his 24th studio album, Eric Clapton is trying something different: a Christmas album. Happy Xmas will come out on Oct. 12.
The collection contains one original track, "For Love on Christmas Day," mixed in with traditional and lesser-known tunes. "Jingle Bells" is dedicated to Avicii, the Swedish DJ who passed away in April, reportedly taking his own life. As Clapton told Billboard, the challenge was to figure out how to re-interpret these songs in his signature style.
"I had in my head that these holiday songs could be done with a slight blues tinge, and I started to figure out how to play the blues lines in between the vocals," he said. "I got it down and one of the most identifiable songs on the album, the one that became the foundational style, is 'Have Yourself a Merry Little Christmas.'"
Clapton co-produced the record with Simon Climie and also drew the album's cover of Santa Claus. Billboard notes that, although it's his first Christmas album, he played on five songs 1999's A Very Special Christmas Live, a benefit for the Special Olympics.
A month prior to the release of Happy Xmas, Clapton will appear on Road to Utopia, the latest album from Hawkwind. It's a re-recording of some of their most beloved songs with an orchestra. Clapton plays guitar on "The Watcher."
Eric Clapton, 'Happy Xmas' Track Listing
1. "White Christmas"
2. "Away in a Manger (Once In Royal David's City)"
3. "For Love on Christmas Day"
4. "Everyday Will Be Like a Holiday"
5. "Christmas Tears"
6. "Home for the Holidays"
7. "Jingle Bells (In Memory of Avicii)"
8. "Christmas in My Hometown"
9. "It's Christmas"
10. "Sentimental Moments"
11. "Lonesome Christmas"
12. "Silent Night"
13. "Merry Christmas Baby"
14. "Have Yourself a Merry Little Christmas"
Top 12 Classic Rock Christmas Albums