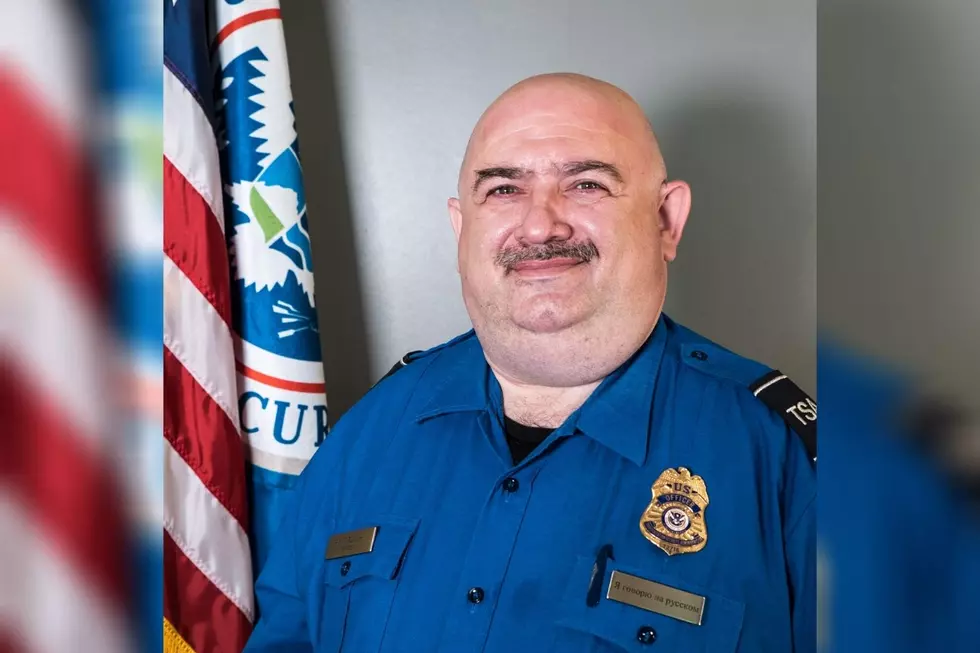 DIA TSA Agent Passes Away After Contracting COVID-19
@DENAirport via Twitter
A TSA agent at Denver International Airport has sadly passed away after contracting COVID-19. Eduard Faktorovich worked at DIA as a TSA agent for 2 1/2 years.
Eduard Faktoravich loved to travel and plan adventures, according to Denver7.  He was 49-years-old and worked at Denver International Airport for about 2 and a half years, starting in April 2018.
Enter your number to get our free mobile app
According to Eduard's niece, he was worried about going to work during the pandemic because of a preexisting condition. Eduard tested positive for COVID-19 on November 2.
Some days Eduard felt okay and on other days he would cough a lot and have a high fever, according to Denver7. He called 911 but according to his niece, it was too late.
Eduard sadly passed away from coronavirus on Monday, November 16. He, unfortunately, died just two weeks after he tested positive for COVID-19.
According to Denver7, his niece stated that she hopes that people will be just a little bit safer, think twice before booking flights and seek medical help before it's too late by sharing her uncle's story.
Eduardo's niece says she doesn't feel like it's safe to travel right now, according to Denver7.
According to Denver7, Eduardo was sadly the ninth TSA agent to pass away from COVID-19 in the U.S. and 62 TSA employees have tested positive at DIA alone.
We can't imagine losing our loved one, especially just two weeks after we found out that they were tested positive for COVID-19. Our thoughts go out to his family, friends and coworkers.
NEXT: Relax in this Grand Junction House With a Waterfall on 3 Acres
UP NEXT: Stay in an Super Unique Hogan on 145 Acres in Moab