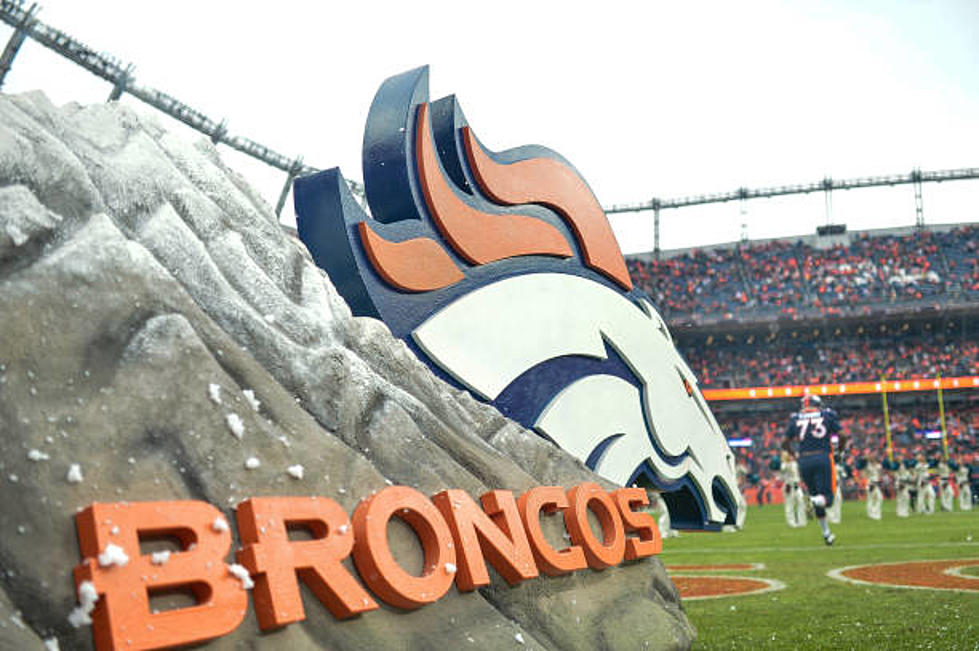 Denver Broncos Fans Named NFL's Top 10 Most Faithful Supporters, Study Reveals
Getty Images
The Denver Broncos have had a rough few years, but fans have remained loyal.
A new report from Oddspedia has revealed that the Denver Broncos have one of the most dedicated fan bases in the NFL.
The report, which looked at the attendance levels of teams during their worst five seasons over the last decade, found that the Broncos had the seventh-highest attendance at home games.
How Many Fans Are There At Empower Field at Mile High On Sundays?
Empower Field at Mile High is one of the loudest stadiums in the NFL, and it's not hard to see why. The Broncos averaged over 70,000 fans per game in 2022, and the stadium is always packed with passionate fans. Broncos Country is especially passionate considering the Broncos haven't made the playoffs for five straight seasons.
I Believe The Broncos Will Turn Their Luck Around Next Season
With new coach Sean Payton, Broncos fans are hopeful that the team can turn things around in 2023. Payton coached the New Orleans Saints for 16 seasons and won Super Bowl XLIV, and he's expected to bring a new spark to the Broncos' offense.
Will Russell Wilson Be Better This Season?
I believe so. Last season was extremely difficult to watch. I believe the core issue came down to coaching. Last season was by far Wilson's worst season. He had a 36.7 quarterback rating, which was the worst rating of his career.
The next season will be extremely interesting. Is the offense going to be based on Payton's playbook? Or will the offense be built around Russell Wilson's skillset?
Even if the team doesn't make the playoffs this year, Broncos fans can still be proud of their team's loyal fan base.
Top Three Most Passionate Fanbases in the NFL
#3 New England Patriots
#2 San Francisco 49ers
#1 Washington Commanders
Source: Oddspedia
25 Things Coloradans Do, Say That Other States Think Are Weird
Every state has its quirks — including Colorado. What seems normal to us might not be considered the norm elsewhere. Here are 25 things we do and say in Colorado that other states find...pretty weird.
Celebrities You Might Run Into in Colorado
Whether they live in the state or just visit regularly, these are 25 celebrities you may just happen to run into in Colorado.
25 Celebrities Who Have Been Spotted in Colorado
Celebrities can't get enough of the Centennial State. Read on to see 25 famous people who have been spotted in Colorado.