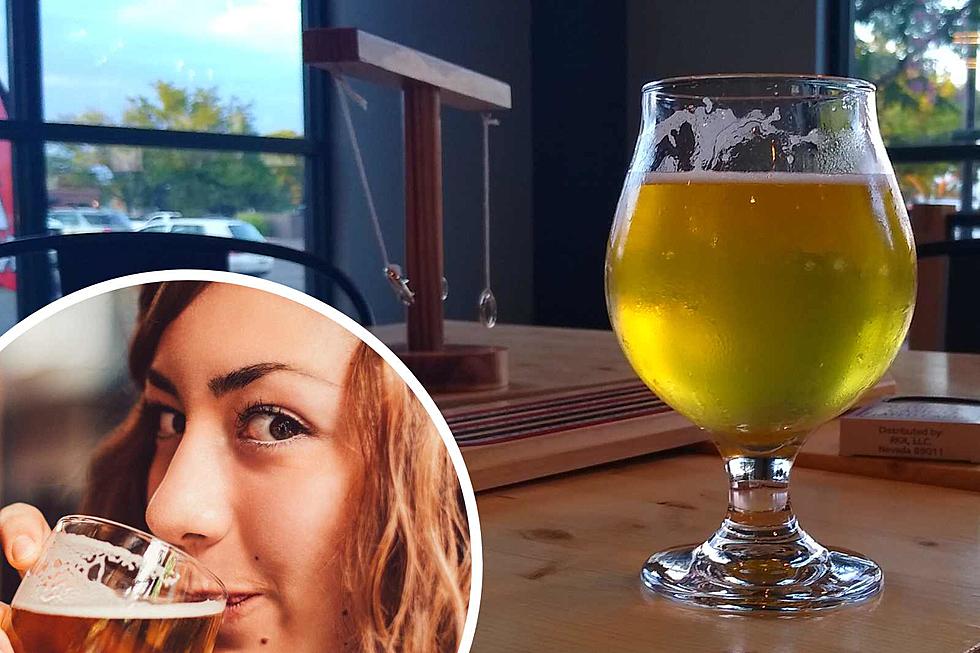 Look Inside Colorado's Cool New Brewery That's Named After a Tree
TSM/Dave Jensen, Canva.com
Loveland, Colorado's, craft beer scene can keep you on your toes. A longtime brewer in town recently announced the closure of its taproom, and now there's a new player in town.
This new establishment could be poised to be moderately successful or could be poised to be knocking it out of the park, depending on how you feel about its location. However, the place has a great vibe and great beer.
The Sweetheart City has a new brewery, and it is indeed named after a tree. It's Crooked Beech Brewing, located off of Garfield (Highway 287,) west of Orchards Shopping Center. They are located in the space that used to be Fitness 19.
We let you know in May of 2023, that Crooked Beech was on the way, and they celebrated their grand opening on July 15, 2023.
WHAT'S THE BACKSTORY OF CROOKED BEECH BREWING IN LOVELAND, COLORADO?
The husband and wife co-founders of Crooked Beech, Jake and Michelle Jackson, came to Loveland, Colorado, in 2022, after their kids had graduated high school. Their dream: to open their own brewery.
WHAT EXPERIENCE DOES CROOKED BEECH IN LOVELAND, COLORADO HAVE?
While Jake was in the Air Force (stationed out of Tampa, Florida,) he began homebrewing. After retiring, he began his pursuit of being a professional brewer. I spoke with Jake, and he told me of how he worked for two breweries in Maryland - Forward Brewing and Calvert Brewing, honing his skills.
WHY IS CROOKED BEECH IN LOVELAND, COLORADO NAMED 'CROOKED BEECH?'
Beech Trees are pretty prevalent in the southeast region of the U.S., such as Tampa, where the Jacksons are from.
From their website:
Before we were born, met, or fell in love our Crooked Beech grew. While we built a home and raised a family, our Crooked Beech provided shade.

When we changed course, contemplating futures and business names, our Crooked Beech thrived.

At some point it took a great wallop; a setback of some kind. Yet it still grew. Not straight, but crooked and undeterred. A symbol of resilience and tenacity.

That's our Beech. That's our story.
I asked Jake which of their beers he was most proud of, and he said it's their West Coast IPA (5.4% ABV) - I'd have to agree. Even though I didn't sample all of Crooked Beech's beers, that Cold IPA is very good.
Take a look inside Crooked Beech:
Colorado's Brewery Named After a Tree
Crooked Beech Brewing opened in the summer of 2023, in Loveland, Colorado.
MORE Colorado Beers: The Flagship Beers of Fort Collins Breweries
Fort Collins has more than 20 craft breweries, each with their own 'style.' These are their 'Flagship' or 'Signature' beers.
MORE Fort Collins Beers: PLAY: 'Wheel of Fortune Brewery Names'
Have fun guessing what these Fort Collins breweries are with the classic game!