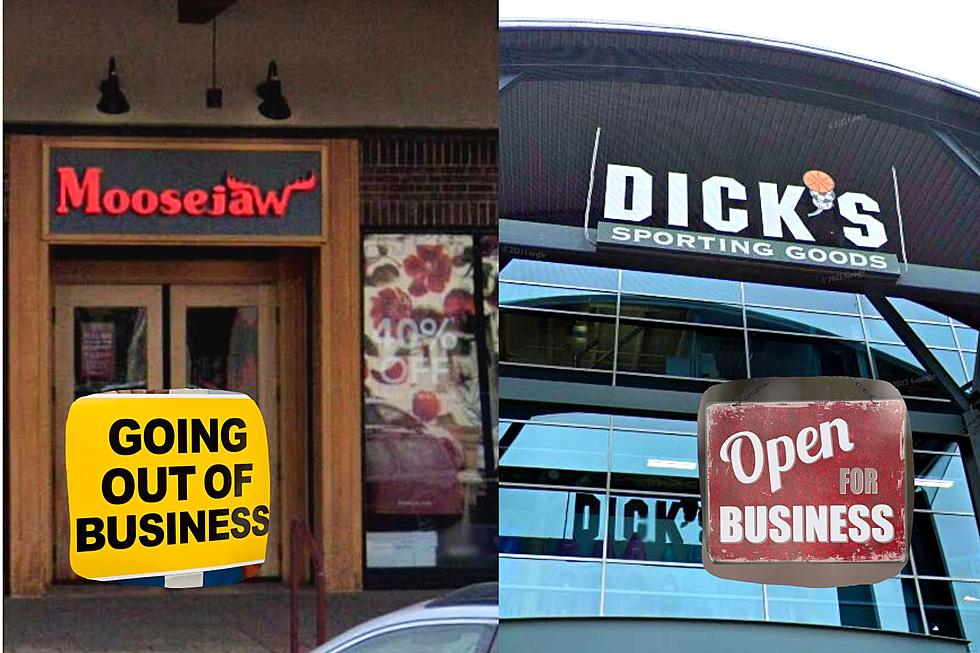 Colorado Outdoor Retailer to Close Its Only Store in the State
Google Maps / Canva
A lot of employees of a sporting goods chain by the name of Moosejaw are not happy with a decision made by Dick's Sporting Goods which will close nearly all of the company's brick-and-mortar locations by this coming February, including one in Colorado.
Dick's Sporting Goods to Close Colorado's Moosejaw Store
In case you're not familiar, Moosejaw is a sporting goods retailer with just 14 locations across the United States, including one location at 1750 29th Street Suite 1042 in Boulder, Colorado.
However, even if you're not familiar with Moosejaw, you're likely much more aware of the brand's new parent company, Dick's Sporting Goods.
Dick's Sporting Goods has numerous retail locations across the state of Colorado up and down the I-25 corridor with numerous stores in Denver, many of the Mile High City's suburbs, and Colorado Springs, to name a few, as well as a location in Grand Junction.
Now here's where the drama starts. Moosejaw, which was originally started in 1992 in Michigan, was purchased by Walmart in 2017 much to the chagrin of many of the brands whose products were being sold in the stores.
Then, in February of 2023, it was announced that Dick's Sporting Goods was planning on acquiring Moosejaw which operated a total of 14 stores in Michigan, Utah, Arkansas, Illinois, Missouri, Kansas, and Colorado.
However, just six months later, Dick's Sporting Goods announced that the sports giant planned to close 11 of the 14 stores acquired in February and terminated 35 employees in the process, leaving many more fearing for their jobs.
The 11 stores, including the one in Boulder, will likely be closing their doors for good by February 2024.
All the Businesses Colorado Sadly Lost This Year, So Far
While the list is much longer, here are some of the Colorado businesses that we were most sad to see go in 2023.
Former Grand Junction Businesses We Miss the Most in 2022
According to you, these are the Grand Junction businesses that we miss the most in 2022.
These Aspen + Telluride Stores will Be Going out of Business Soon
19 businesses and 69 jobs are set to be eliminated by the end of the ski season in two major Colorado resort towns.