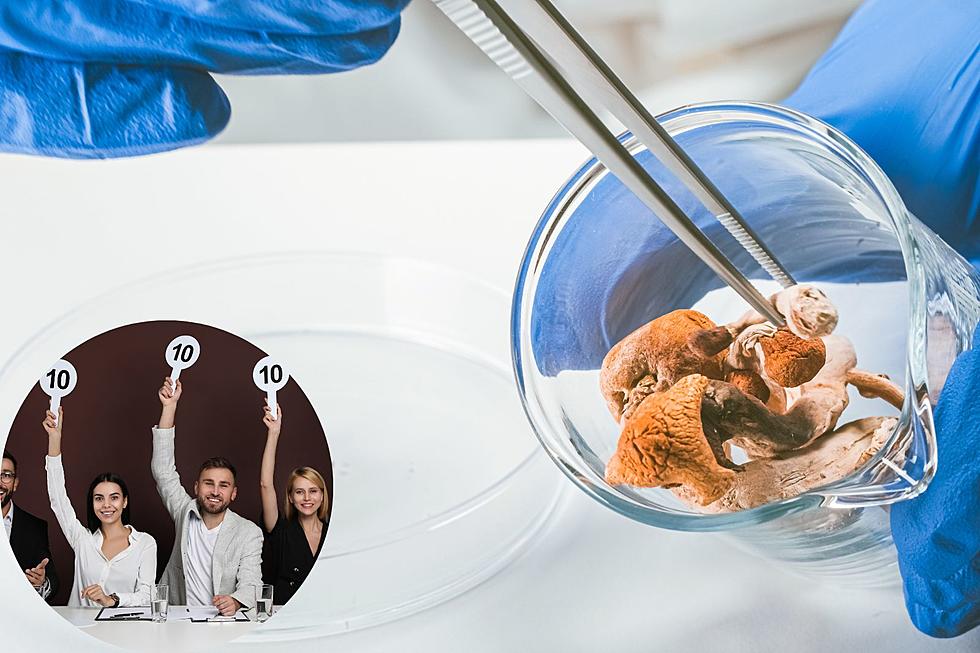 Colorado Psychedelic Competition: Not as Wild as You'd Think
Canva
Much like when recreational marijuana was legalized in Colorado, the legalization of certain psychedelics including psilocybin mushrooms for certain purposes has generated all kinds of buzz.
Events have been scheduled, regulation is changing rapidly, and there's even a well-organized group of mushroom enthusiasts known as The Psychedelic Club of Denver.
When one pictures an event revolving around psychedelic mushrooms, images of swirling colors against a soundtrack provided by Pink Floyd come to mind, but the inaugural Psychedelic Cup will look fairly different than that.
Colorado's Inaugural Psychedelic Cup
The Psychedelic Club of Denver is hosting the inaugural Psychedelic Cup on November 2nd, 2023. However, unlike the underground Bong-a-Thon that semi-secretly takes place somewhere in Colorado each year, no consumption of psychedelics will take place at this event.
Instead, growers of magic mushrooms are encouraged to take samples of what they believe to be their best products to a company known as Altitude Consulting. Once there, Altitude Consulting will perform a seven-panel test on the product and will score the psychedelics accordingly.
The test will not be based solely on potency, but rather the testing will look for compounds that are also beneficial to those seeking treatment from psilocybin mushrooms and the active chemicals they possess.
Growers are encouraged to submit their samples to Altitude Consulting now through the middle of October for testing and scoring.
The Psychedelic Club of Denver hopes to learn more about the different strains of these psychedelics and the ways in which they can benefit those seeking this kind of treatment.
Take a Look Inside Colorado's Extreme Pot Smoking Championship
Bong-a-Thon, Colorado's answer to the Cannabis Cup, has taken place annually for over 38 years.
Man Built Colorado Magic Mushroom House on Hallucinogenic Drugs
Take a tour of The Magic Mushroom House in Aspen which was built by a man who was under the influence of hallucinogenic drugs.
Tour Colorado's 'Medicine Man Weed Factory' Marijuana Facility
Take a virtual tour of Colorado's 'Medicine Man Weed Factory' and check out all of their marijuana growing operations.