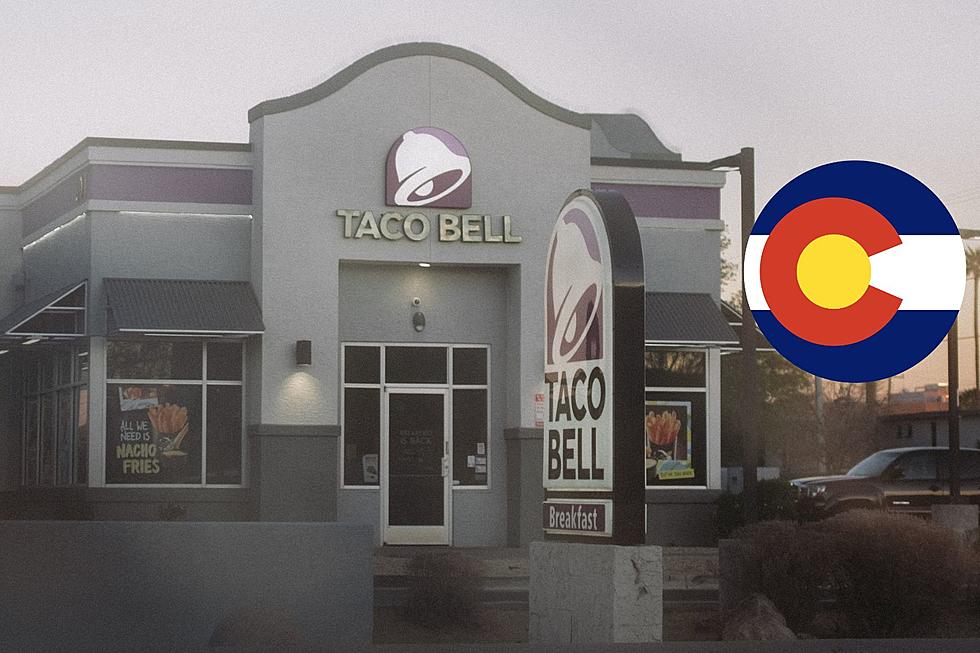 How You Can Get Free Taco Bell Every Tuesday in Colorado in October
Photo, PJ Gal-Szabo on Unsplash, Canva
Did somebody say free Taco Bell?
It is true. Taco Bell is offering a sweet deal across Colorado where you can get free Toasted Breakfast Tacos all October.
Is There A Catch?
Not really. Taco Bell wants to promote its new menu item. The taco has scrambled eggs, cheese, and the option of potatoes, bacon, or sausage.
You won't be able to pick whatever you want off of Taco Bell's menu. They are promoting their new Toasted Breakfast Tacos. It's important to note that this deal will only be available during breakfast hours.
You Need to Download an App
In order to get the free tacos, you need to become a rewards member. So, you will just need to download their app and sign up.
Speaking of apps, do you want to download ours?
When You Can Get Free Breakfast Tacos
You can get free breakfast tacos on every Tuesday for the rest of October. If you want to add it to your calendar, here are the dates.
October 17
October 24
October 31
An Honest Review of Taco Bell's Breakfast Menu
I am genuinely a fan of Taco Bell. I remember my mom would bring home the party box, and I'd live off of microwaved soft tacos for a few days.
When I heard that Taco Bell was starting a breakfast menu in 2014, I was skeptical. I tried it a few years ago and was pleasantly surprised. I typically get the cheesy toasted breakfast burrito with bacon.
If I were going to offer a critique, I would say that it is way too salty. At times, it tastes like somebody knocked over a container of Morton's salt on the counter, and somebody forgot to clean it up.
Will I try the breakfast tacos? Sure. I mean, free is free.
Windsor, Colorado Taco Bell Back Open Wish A Fresh New Look!
The Windsor Taco Bell is back open with a fresh updated look that's been long overdue. Have you been inside yet? Here's what you'll see!
Gallery Credit: Big Rob TSM
New Colorado Taco Bell Hiring - 40 Questions They Will Ask You
The new Taco Bell on Highway 50 in Grand Junction, Colorado will be opening soon. They're looking to hire. When you interview, it's almost certain they'll ask these questions.
Gallery Credit: Waylon Jordan