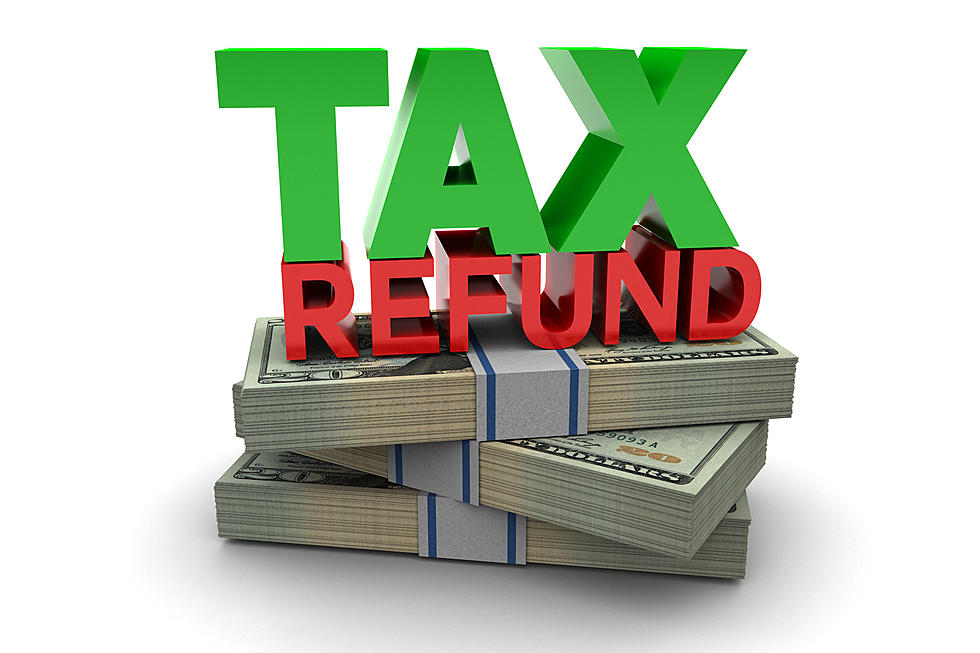 Colorado Tax Collections Lead to 62% Increase for TABOR Refunds
Thinkstock / Getty Images
(The Center Square) – Colorado's projected amount of money calculated for Taxpayer's Bill of Rights refunds increased 62% in the latest state economic outlook report released on Wednesday.
The report revised upward many areas from the Governor's Office of State Planning and Budgeting report published in June.
"As a result of general fund and cash fund growth expectations, in fiscal year 2023-24, underpinned by a stronger economy, TABOR refunds are expected to total $1,438.1 million, a $902.2 million upward revision from June," the OSPB report stated.
The September forecast from the Legislative Council Staff, also released on Wednesday, reported cash fund revenue subject to TABOR was $2.76 billion in fiscal year 2022-23, an increase of 3.5% from the previous year.
"Revenue is expected to increase by 3% in fiscal year 2023-24, with a jump in transportation-related revenue more than offsetting an expected drop in severance tax collections," the LCS report said. "Cash fund revenue subject to TABOR is expected to grow 4.9 percent in fiscal year 2024-25 and 6.7% in fiscal year 2025-26."
The LCS report also found the state's economy "continues to navigate successfully between inflation and recession. ... economic activity has decelerated more smoothly than feared, carefully following the path to a soft landing."
Strong growth in individual and corporate income tax collections led to an estimated increase of $729.9 million in the general fund during fiscal year 2023-24, according to the governor's report. For fiscal year 2024-25, general fund revenue projections increased $137.8 million due to higher individual income tax withholdings as the labor market is expected to be better than the June projection.
"Colorado's economy continues to be strong, companies and entrepreneurs are starting and expanding businesses in our state but high housing costs contribute to inflation and threaten our economic livelihoods," Democratic Gov. Jared Polis said in a statement announcing the OSPB report. "I am proud of our track record of fiscal responsibility and strong budgetary reserves to help prepare for an economic challenge or national issues that impact our thriving state, and we look forward to making more progress on increasing housing supply."
The LCS forecast was cautious on tax revenue projections.
"The revenue outlook carries significant uncertainty, with bidirectional risk," LCS stated. "The outlook for corporate income tax collections is especially uncertain..."
The governor's report said home affordability is declining in Colorado and across the nation.
"Given recent home price increases and high-interest rates, many homeowners find themselves unmotivated to sell," the report stated. "Meanwhile, potential home buyers are finding that new builds alone are not enough to keep up with existing demand."
The report predicted the economy will "achieve a moderately soft landing" as the Federal Reserve's monetary policy resulted in higher interest rates during the last few quarters. It revised downward the risk of a recession during the next 12 months from a 45% chance in June to the current 33%.
"The economy is expected to avoid a contraction as consumer demand holds firm, in large part due to services spending and increased non-residential investments, despite increasing costs of financing," the report stated.
All the States with A State Income Tax
Looking to find out which states in the U.S. impose a state income tax and what the rate is? Just keep scrolling to see:
Celebrities Who Ran Into Serious Tax Troubles
Below, you'll find 21 famous celebrities who ended up owing anywhere from hundreds of thousands to millions of dollars to the IRS in taxes.
The Center Square
is a project of the 501(c)(3) Franklin News Foundation. We engage readers with essential news, data and analysis – delivered with velocity, frequency and consistency. If you would like to read the original article,
click here.