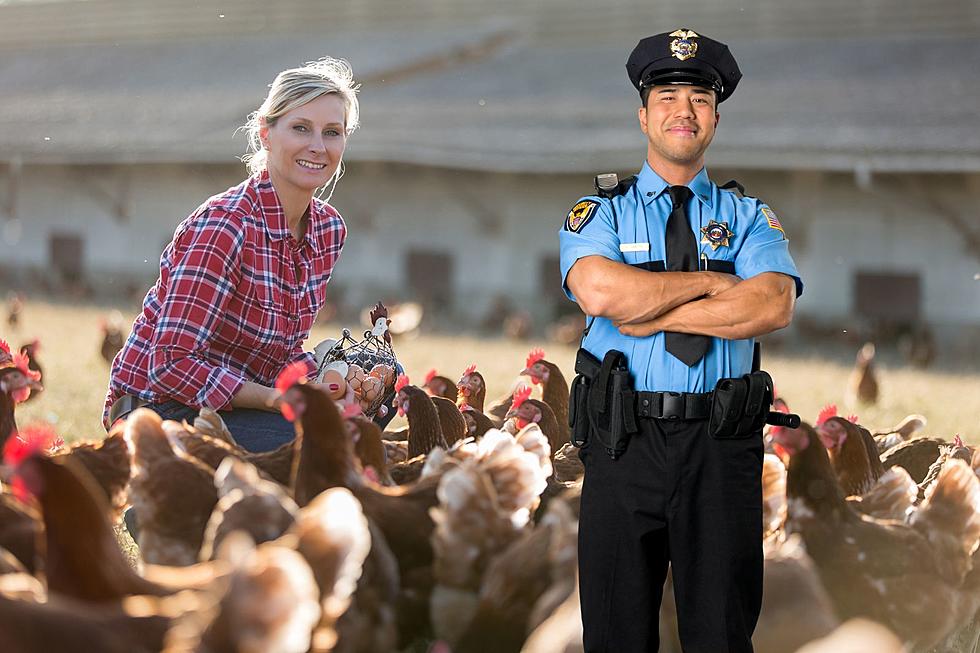 Where is it Legal to Keep Chickens in Colorado?
Canva
If you've ever raised chickens or have been around someone's chicken-keeping operation, you likely already know that there are definite pros and cons. For example, keeping chickens can be beneficial in the way that fresh eggs are readily available.
However, these fresh eggs don't come without a price. Keeping chickens is also very noisy, especially if you have a rooster in the bunch, and they are also very stinky and require a lot of cleaning and other kinds of maintenance.
If that doesn't deter you from wanting to raise chickens, it's also important to know where in Colorado it's perfectly legal to raise them, where it's legal with certain stipulations, and where it's illegal to have them altogether.
Where in Colorado Can You Legally Raise Chickens?
In the state of Colorado, it's perfectly legal to keep chickens in Louisville, Loveland, New Castle, and Wheat Ridge.
It's also legal to raise chickens in numerous other cities and towns but with certain stipulations. For example, you can raise as many chickens as you want in Denver, but with a permit, as well as parts of El Paso County but only in certain zones.
Speaking of El Paso County, in Colorado Springs you're allowed to raise as many as 10 chickens, while in Grand Junction, Fort Collins, and Burlington you're allowed as many as six, with only four allowed in Aurora and Longmont along with a permit.
However, the city of Boulder has an interesting policy when it comes to chickens that is based on land with a maximum of 50 chickens per acre allowed.
The rules regarding raising chickens seem to vary quite a bit from town to town, but you'd better squash those dreams of homegrown, fresh eggs if you live in Rifle, Glenwood Springs, or Dacono as it is totally illegal in those towns.
Check out a more detailed list of Colorado's chicken laws here.
10 Ridiculous + Unbelievable Laws in Colorado Involving Animals
You've likely heard about many weird and/or stupid laws in Colorado, but these 10 laws involving animals are among the most ridiculous.
Colorado has one of the Only Camel Dairy Farms in the Country
Prepare to be fascinated as you take a look around a real-life Camel dairy farm in Colorado.
Take a Virtual Tour of Colorado's Wild Animal Sanctuary
Colorado is home to an animal sanctuary filled with lions, bears, camels, and even some of the tigers once owned by Joe Exotic.