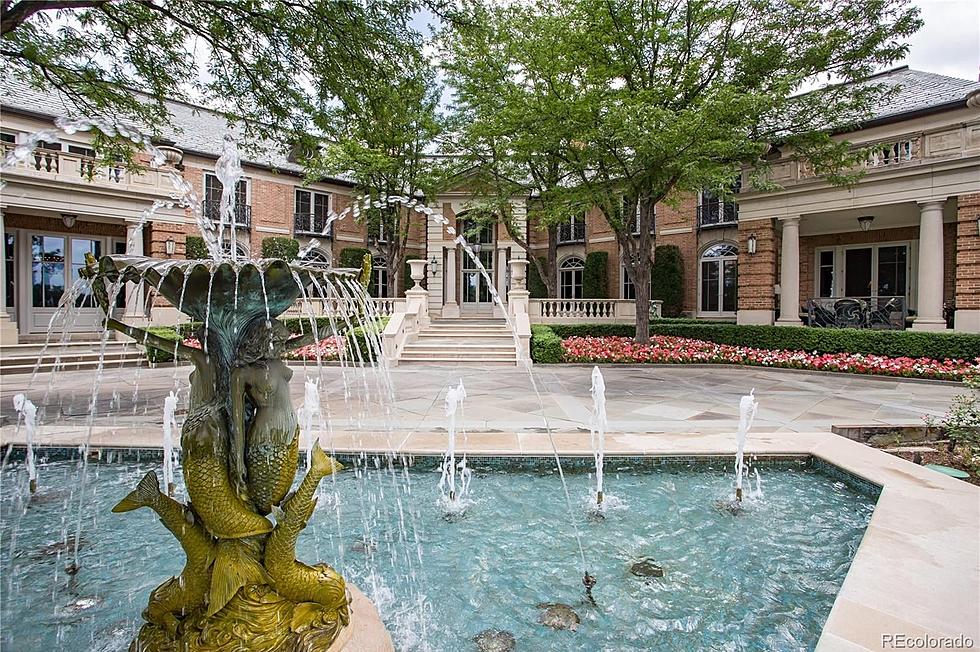 Check Out This Massive $18.5 Million Cherry Hills Mansion
Gina Lorenzen And Kara Couzens Team Brokered by: Kentwood Real Estate DTC
If you have always wanted to look inside a legit mansion in Colorado, you are in luck as we have one to show you. This 14th-century French country-style estate in Cherry Hills Village, Colorado is gigantic.
Situated on a 2.1-acre lot, this mansion has eight bedrooms, ten and a half bathrooms, and more than 23,000 square feet of living space throughout 44 total rooms. This is Colorado opulence at its finest and it could be your next home as it is listed for sale on Realtor for $18.5 million.
Let's take a look inside this Colorado mansion located at 20 Cherry Hills Drive in Cherry Hills Village.
Check Out This Massive $18.5 Million Cherry Hills Mansion
Take a look inside one of the largest homes we have ever featured. This Cherry Hills Village mansion has over 23,000 square feet of living space and it could be yours for $18.5 million.
According to Realtor, the last time this home sold was on June 5, 2013, for $1.3 million. The selling price per square foot was approximately $60. In 2023, this home's cost per square foot is around $798. For more information on this Cherry Hills Village mansion, see the listing on Realtor.
This Boulder Home Has a Rock Climbing Wall, Pool, and Water Slide
This amazing Boulder, Colorado home has an outdoor rock climbing wall, pool, and a super cool water slide
This $1.6 Million Evergreen Home has a Star Observatory
Take a look at this home listed for $1.625 million in Evergreen, Colorado with a built-in star observatory.