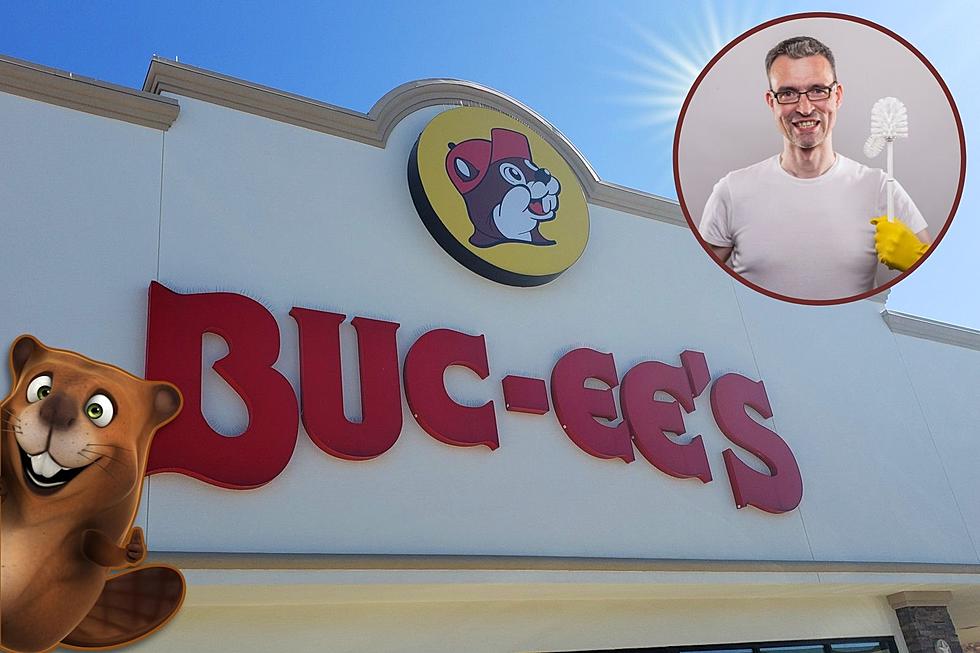 This is Why Buc-ee's New Store in Colorado is Such a Big Deal
Aaron Savage, Townsquare Media
Buc-ee's, the Texas-based gas station chain has announced they'll open a store in Colorado. For some reason, people are overjoyed by this news. What's the big deal?
Buc-ee's will be opening a new location in Johnstown, Colorado, sometime in 2024. Here are a number of reasons why people are loving this news.
New Buc-ee's Coming to Johnstown, Colorado
A total of 12 new Buc-ee's locations are scheduled to open over the next four years. For those of us in Colorado, it looks like we're a good two years out from getting our own Buc-ee's.
Buc-ee's Pride Themselves on This
Every article and post I've read says the exact same thing: Buc-ee's pride themselves on having the cleanest bathrooms in the business. The word on the street suggests this isn't a wild boast. According to eye-witness testimonies from two of my co-workers, Buc-ee's may just have the cleanest bathrooms in the world.
It Seems Buc-ee's Has It All
Looking at a photo of their store, it seems Buc-ee's is a place where one can fuel their vehicle, stock up on a lifetime's supply of beef jerky, pick out a new wardrobe, and get a new set of guitar strings, all at your favorite one-stop-shop. (Please note: I made up the part about guitar strings)
I've Never Heard of a Buc-ee's Let Alone Been To One
Until two weeks ago I had never heard of Buc-ee's. The chain was founded in Texas in 1982 and currently operates 38 stores in that state alone.
I spent years traveling with a Country band back in the mid-90s, with much of that time spent in Texas. I don't recall ever seeing a Buc-ee's. All I remember were combination gas station/porn shops about every 1,500 feet along the interstate.
Well, Buc-ee's is coming to Colorado. If you're like me and possess no knowledge of these amazing travel centers, here are a few things you should know. This list of amazing facts about Buc-ee's has been compiled from several sources including wate.com, supertallk.fm, houstoneater.com, and officeescapeartist.com. Since the sparkling-clean restrooms seem to be the company's claim to fame, I'll use that as the backdrop for the gallery.
This is Why Buc-ee's New Store in Colorado is Such a Big Deal
Buc-ee's will be openining a
new location
in Johnstown, Colorado, sometime in 2024. Here are a number of reasons why people are loving this news.
Best Colorado Ski Resorts as Ranked by PlanetWare
Colorado boasts some of the best skiing in the country. If you're looking to hit the slopes this season, check out the twelve best ski resorts in Colorado as ranked by
PlanetWare
.
Western Colorado Winters From Years Past - Bob Grant Photos
Here's a short gallery of Robert Grant photos showcasing Grand Junction and Western Colorado winters. They sure are fun. Then again, sometimes the snow and cold temperatures result in trouble.