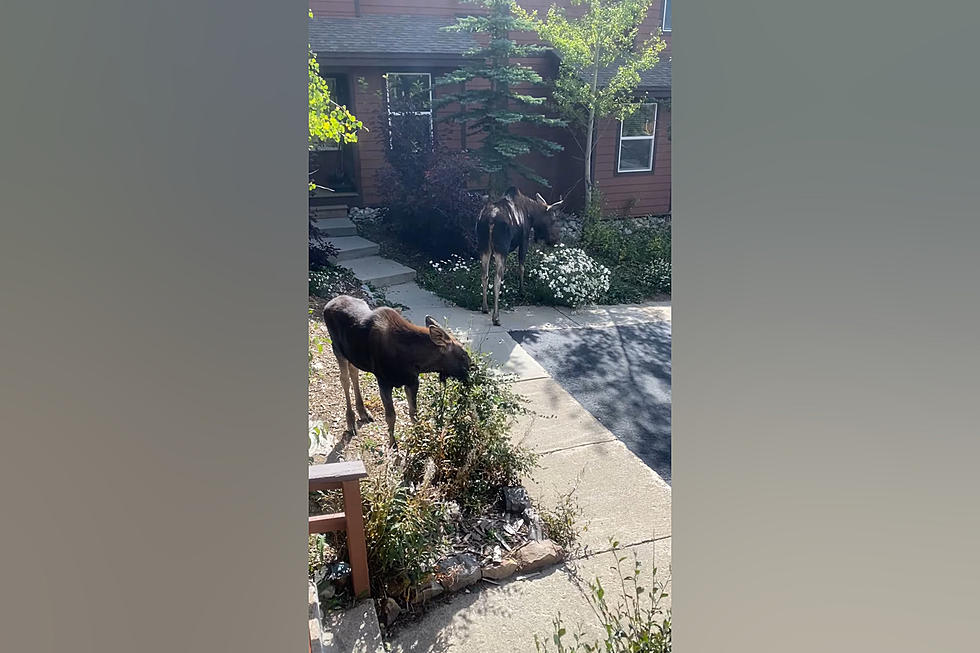 Breckenridge Colorado Family Held Hostage by Moose Eating Their Trees
ViralHog via Rumble
There are problems and then there are "western USA" problems. This is that second one. A new video shared by a Colorado family reveals they were unable to leave their home for a day recently because of a moose family eating their trees.
This is Arbor Day's worst nightmare. If you love trees, look away. It's Bullwinkle and family chowing down near Breckenridge, Colorado. Here's how the family member who captured the video described it:
Walked out my front door to go to the store, and was held hostage in my house the rest of the day by a mama moose and her babies napping and munching on my bushes and trees. Watched them from the balcony until a loud car nearby scared them off.
NOTE: trees were harmed in the making of this video.
I'll give credit to the humans in this situation for realizing that they're better off not trying to go outside and engage the moose in an argument. A large animal like this can bring great harm to humans like us and I would imagine this would be especially likely since it's a mama moose with calves.
I can't imagine a better use for our trees than keeping the moose family well-fed and taken care of. Another western USA lifestyle only thing to be thankful for.
Maybe You'll See a Moose or Two at These Killer Breckenridge Winter Vacation Spots
Check out the amazing winter ski vacation rentals near Copper Mountain and Breckenridge Ski Resort.
Maybe the Moose Will Visit Your Yard if You Own this $14.45-Million Breckenridge Home
You have to see this home's kitchen.