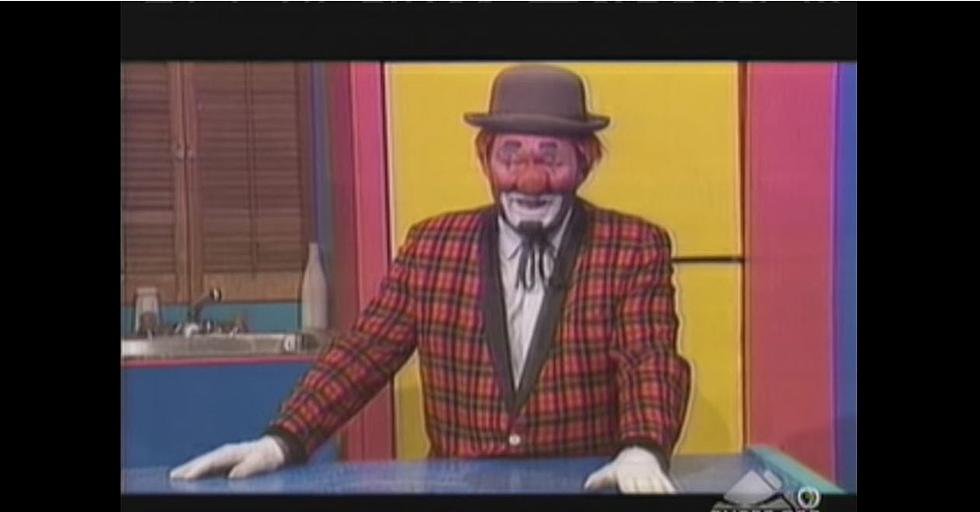 Travel Back in Time to Colorado's Long Lost Blinky's Fun Club
Credit: dwanders Youtube
If you grew up in Colorado between 1966 through 1998, it's almost a guarantee that you watched a television show starring a clown by the name of Blinky. The show is known as Blinky's Fun Club.
Blinky's Fun Club wasn't a national show, rather a local show for children in the state of Colorado that was broadcast for the Denver Metro Area, Northern Colorado, and Colorado Springs. The show began in 1958 in Colorado Springs and aired on KKTV. In 1966, Blinky's Fun Club was moved to Denver on KWGN.
According to Wikipedia, more than 10,000 episodes of Blinky's Fun Club aired over the course of four decades. As a child that grew up in Arvada, I watched many of these episodes. When it came towards the end of March, I would always want to be on the show for my birthday. I never got to get the opportunity to be a child star on Blinky's Fun Club. Sad, I know.
Take a trip down memory lane with these clips from Blinky's Fun Club:
The role of Blinky was played by Russel Scott. Scott holds the records for being the longest-running clown on television in history and having the longest-running children's television show. Blinky's Fun Club was and always will be part of Colorado history.
Russell Scott was inducted into the Silver Circle of the Heartland Chapter for the National Academy of Television Arts and Sciences in 2004. The following year, Scott was inducted into the Broadcast Professionals of Colorado's Broadcast Pioneers Hall of Fame.
At the age of 91, Blinky the Clown passed away from complications of pneumonia on August 27, 2012.
Source: Wikipedia
20 Awesome Movies Filmed in Colorado
10 Movie, TV Actors That Lived in Colorado
Can you answer these 10 Northern Colorado Jeopardy! Questions?