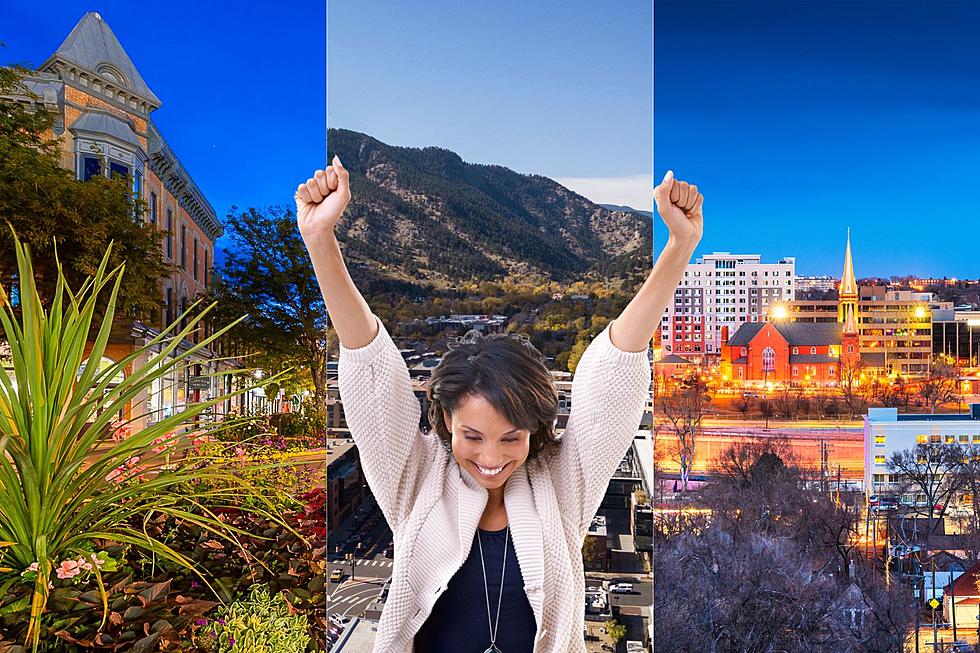 Colorado Has Three Towns in the Best Places to Live in 2023 List
Canva
If you live in Colorado, chances are that you already know that our state is pretty awesome. So do many other people that live outside of the state of Colorado too as you have seen an influx of new residents over the years.
There is a reason why you see so many people from out of state moving to Colorado. It's not that really hard to figure out why... We're simply one of the best states. A recent list has come out from U.S. News and World Report on the 25 Best Places to Live in the U.S. in 2023-2024 and Colorado has three cities on the list.
Boulder, Colorado
Metro population: 328.713
Median home price: $784,844
Average annual salary: $73,360
Boulder comes in at the highest ranked in the state of Colorado with fourth place for the second consecutive year. Boulder's strong job market with only a 2.69 percent unemployment rate and high quality of life puts Boulder, Colorado high on the rankings.
Colorado Springs, Colorado
Metro population: 747,343
Median home price: $555,072
Average annual salary: $57,530
Colorado Springs makes it into the top ten list at number nine. Net migration, the number of establishments in Colorado Springs, and the weather temperateness all play a major factor in Colorado Springs' ranking.
Fort Collins, Colorado
Metro population: 354,670
Median home price: $518,755
Average annual salary: $59,120
Fort Collins is the last Colorado city on the list at 23rd place. Fort Collins ranks high for quality of life, education, and healthcare among other factors. Fort Collins also has a high ranking when it comes to scores for college readiness in high school students.
The Best Places to Live in the United States
The U.S. News and World Report list for best places to live in the United States in 2023-2024 ranked Green Bay, Wisconsin as the best place to live followed by Huntsville, Alabama, and Raleigh-Durham, North Carolina. To see the full list, you can visit U.S. News and World Report. 
Colorado has some great cities, but these are the best of the best.
These 12 Colorado Small Towns Say 'Meet Me On Main Street'
If you love the feeling of community that is found on the Main Streets around America, you'll love a visit to the following towns right here in Colorado. Learn more about some of the oldest communities in the state that still feature this special part of old-time America.
Beautiful Places in Colorado We Still Haven't Had Time to Visit Yet
For one reason or another, we all have a place in Colorado we have always wanted to see but have not been to yet. Today we are looking at that one destination that has eluded you all this time you have lived in Colorado.
10 Places You Shouldn't Visit While in Colorado
Colorado is full of so many amazing places to visit but that doesn't mean they are all worth the trip. Long lines, impossible parking, and pricey fees can ruin and fun trip outdoors. Which Colorado destinations would you tell your friends to skip when they visit? Scroll on to see 10 destinations that may not be worth the trip according to Yelp reviews and your comments.