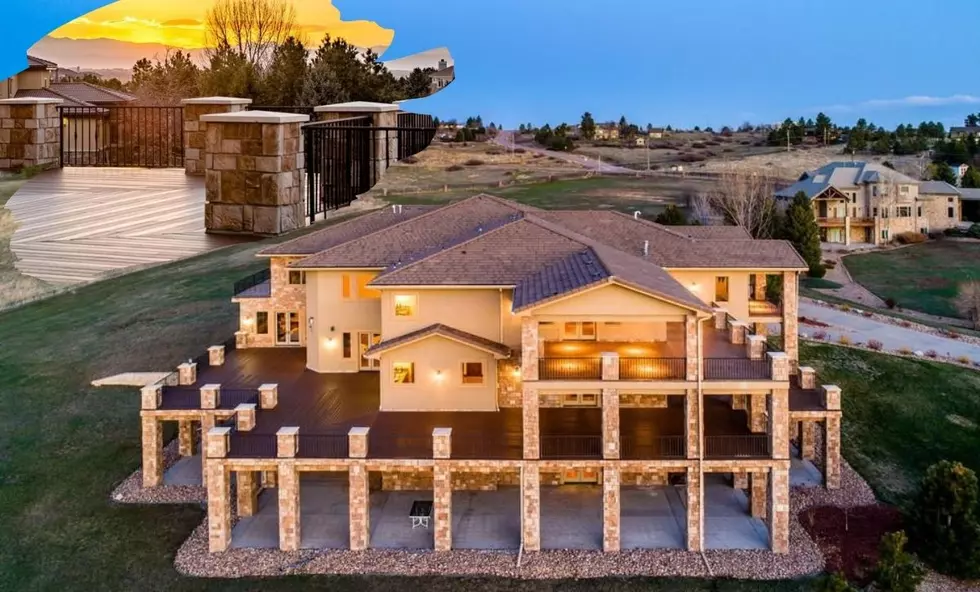 $4 Million Parker Home Has 4,500 Square Foot Deck
Steve Redmond Brokered by: LIV Sotheby's International Realty
This home has the mother of all decks and would be perfect for that special summer barbeque for your family, friends and neighbors. You could even invite your coworkers, if you wanted to, and still have plenty of room to spare. The home's 4,500-square-foot deck is just one of the many amenities you will find at 7375 Sagebrush Drive in Parker.
The Parker home has nine bedrooms, ten bathrooms, and 22,287 square feet of living space on 3.5 acres of land. As soon as you walk through the front door, you will be greeted by a grand staircase. Head down to the basement and you will find a 12-person bar, a wine cellar, sauna, game room, a second laundry room, a room that has hot tub connections and a walk-out basement. If you don't feel like taking the stairs back up to the main level, the basement has elevator access, too.
My two personal favorite features of the home are the master bedroom and the garage. The master bedroom is gigantic at 3,500 square feet and has its own terrace, fireplace and living room. For those like me who love to be in the garage, you will find your perfect man cave area in the eight-car garage.
Check out the photos of 7375 Sagebrush Drive in Parker:
Parker Home with 4,500 Square Foot Deck
See the full listing of this home on Realtor.
Colorado real estate articles are made possible by our partners FNBO, The great big small bank that supports the local community and economy
Source: Realtor