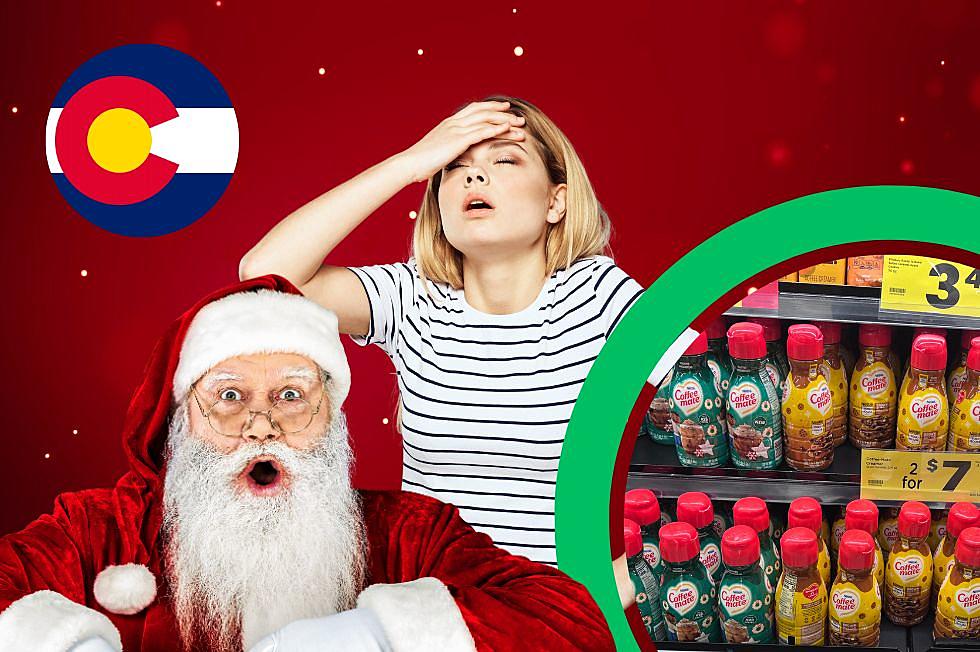 WOW: Want Christmas Drinks Right Now? You Can In Northern Colorado
Canva
Everybody talks about how Pumpkin Spice Lattes go on sale way too early. We Coloradans were shocked when we discovered that the fall-inspired drink went on sale on August 1st. 
Would you believe me if I told you that you can already buy holiday and Christmas beverages in Colorado right now? It is Christmas in August. 
You probably don't. But it is true.
I was at King Soopers in Windsor, Colorado, recently to buy some coffee creamer. It was just another normal day. It wouldn't have surprised me if I saw a Pumpkin Spice coffee creamer, but I was very surprised to see a holiday selection. 
Don't believe me? Here is the evidence.
First of all, 2 for $7 is a great deal. I bought way more coffee creamer than I needed. Second of all, are you kidding me?
The flavors that are currently available in Colorado...
Frosted Gingerbread: This flavor is relatively new, and coffee lovers go crazy over it. In 2022, people entered to win just for a chance to buy a bottle of it.
Brown Butter: I can not make fun of this coffee creamer. It sounds delicious. This gluten-free option sounds like a milkshake in the morning. 
One review on Target's website says:
Best creamer ever. I can't believe it's not available year-round. Who made that stupid decision?? Target- make them sell this all year!! - Ingrid
Peppermint Mocha: This coffee creamer is a classic. I would not drink this in August, but I will drink it by the gallons in December. 
Feel free to call me a Grinch.
I think having Christmas items in stores in August diminishes the holiday spirit. The holidays are meant to be a special time, and items like Christmas coffee creamer should be reserved for a certain window.
What is next? Having egg nog on the beach?
This Northern Colorado Landmark is for Sale and it Could Be Yours
The Masonville Mercantile has been in operation in Northern Colorado for over 100 years. The property is currently for sale for $1.5 million and all merchandise is included in the sale unless otherwise noted in the listing.
Take a peek inside the Largest Home for sale in Fort Collins
This home has over 16,000 square feet of living space and is the largest home in Fort Collins that is currently for sale.