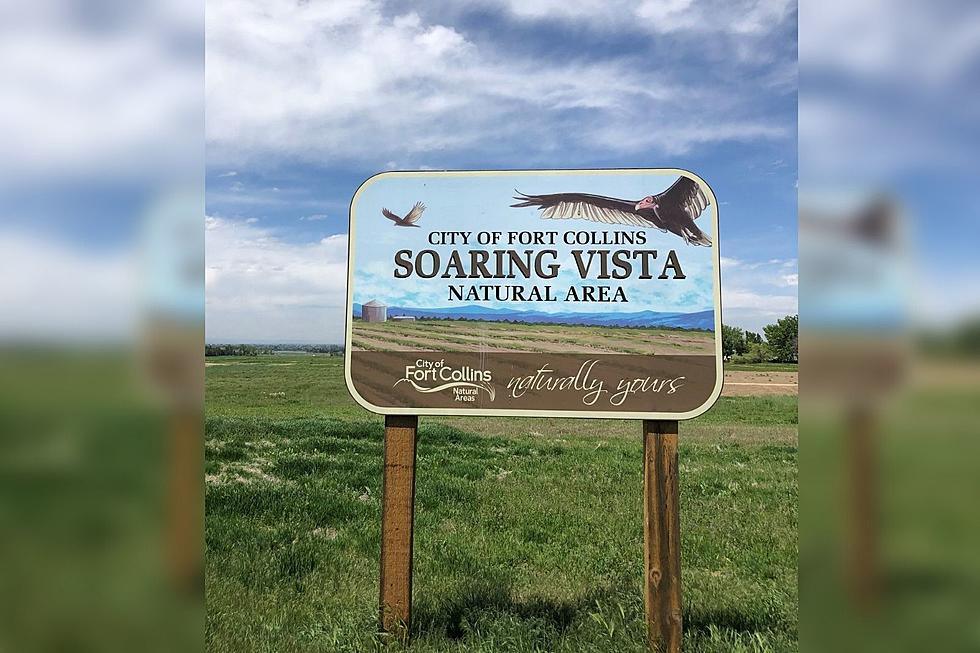 Visit Soaring Vista: The Front Range's Newest Natural Area
City of Fort Collins
The Front Range's newest natural area, Soaring Vista, is now open for the public to enjoy.
Soaring Vista is a 113-acre agricultural site on County Road 30 in the Loveland community separator. The recently completed natural area offers a flat, one-mile loop trail that can be used for a variety of activities, including biking, bird watching, running, and horseback riding. Dogs are also welcome, as long as they remain on a leash.
The natural area is being managed for local agriculture and wildlife habitat. So far, eighteen species of birds, mammals, and reptiles have been recorded at Soaring Vista. There's an 8-acre cattail marsh and salt meadow in the northwest corner that's home to many of these animals.
The site was given its name because of the wide-open views of the Colorado Front Range, and also because raptors are commonly spotted flying overhead.
The natural area is open daily from 5 a.m. to 11 p.m. The approximate address 4200 East County Road 30, Loveland, CO.
Click here to view the trail map.
Inside Fisher's Peak, Colorado's Newest State Park