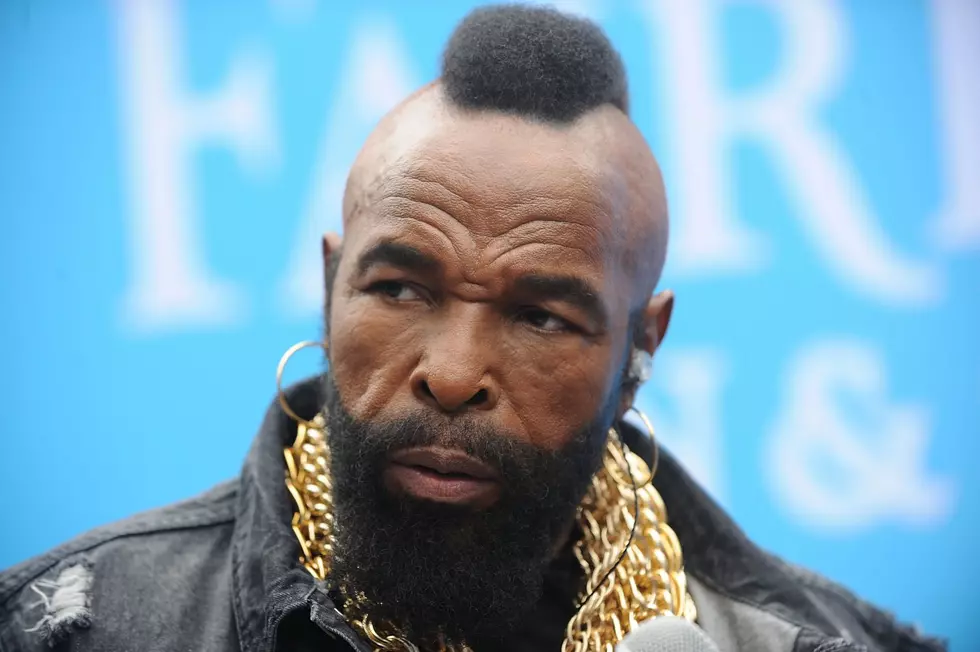 Top Six 80s Icons You Could Be On New Year's Eve
(Photo by Brad Barket/Getty Images)
Saturday night we flashback to the 80s with a fabulous New Year's Eve Bash at Mesa Theater in downtown Grand Junction. The costume contest features over $3000 in cash and prizes in various categories including best male, best female,  and best couple. Here are six terrific ideas from the 80s to inspire you to have the happiest new year - and maybe win a cool prize!
1

Boy George and Culture Club were all over the 80s and provided us with plenty of great music and color. The cool thing is that a Boy George costume would work equally for a guy or a gal -- or maybe a couple could go as twins!

2

From "The A-Team" and "Rocky III" to giving dating advice to Arnold on "Different Strokes", Mr. T is an 80s icon that will never be forgotten. Get yourself a mohawk and plenty of gold jewelry and you are well on our way to bringing out your inner Mr.T.

3

Nobody was bigger on the big screen in the 80s than Harrison Ford as Indiana Jones. Every guy wanted to BE Indiana Jones - because every woman wanted to DO Indiana Jones. These clips will give you a wide variety of Indiana Jones looks and fashions you could imitate.

4

No shortage of material when it comes to the hair bands of the 80s. Whether it's Van Halen, REO Speewagon, Styx, Journey, or countless others, the hair bands of the 80s will forever be iconic, and everyone loves a rock star. All you have to do is let your hair down, unbutton your shirt, and put on the tightest pair of pants you can find.

5

While it might be a little chilly in December to be donning a Michael Jordan costume, you certainly couldn't go wrong emulating the great MJ who arose during the 80s. One thing to keep in mind if you go as Michael, be sure and having your tongue hanging out to complete the look.

6

"Let's Get Physical" spent 10 weeks on top of the charts in 1981, but it's the official video that is perhaps most memorable. When you hear the song it's hard not to picture the Olivia Newton-John image from the "work-out" video. If you are a gym rat anyway, you're half-way there to an iconic 80s look for New Year's Eve!