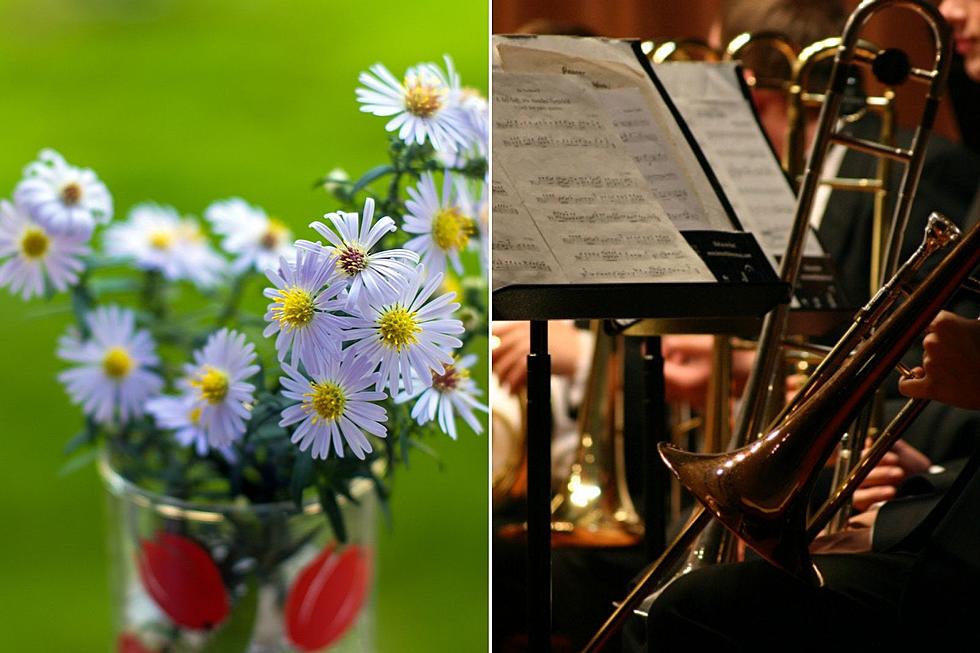 Top 5 Reasons to Buy Flowers and Support Grand Junction Symphony
Thinkstock / Getty Images
Here's a chance to beautify your home while supporting the Grand Junction Symphony Orchestra.
It's springtime, and that means flowers. The GJSO has teamed up with Bookcliff Gardens for a fantastic fundraiser resulting in a win-win for everybody. Right now you can place orders for hanging flower baskets from Bookcliff Gardens, with part of the proceeds going to the orchestra.
Support your local symphony.
The Grand Junction Symphony Orchestra official Facebook page reads:
Beautiful hanging baskets at special prices to you graciously includes a donation from each sale to benefit Grand Junction Symphony Orchestra to bring us all more exquisite moments… back from the sounds of silence.
"Back from the sounds of silence" is right. It's been a rough 13 months for the music world, and it's time to get back in the groove.
Operators are standing by.
Place your order for these 12" plastic hanging flower baskets, in bloom, ready to hang or placed in a patio pot. These are available to you at a discounted price.
1 basket = $36
3 baskets = $99
5 baskets = $165
8 baskets = $250
You can place your order now. Pickup is available on Tuesday, May 4, and Wednesday, May 5, from 7 a.m. to noon at Bookcliff Gardens at 755 26 Road. The symphony staff will be on hand to assist.
Why should you pounce on this opportunity?
Here are my top five reasons why:
Mothers Day is coming up on May 9, 2021.
We've all been cooped up the last 13 months or so. Let's make 2021 a little brighter with these awesome baskets.
Most symphonies I know are lucky to generate 20% of their revenue from ticket sales. All symphonies rely on fundraisers such as this to remain operational.
You'll love the way your house looks when adorned with these flowers, and you'll love the way the GJSO sounds when they perform.
This is a win-win in every sense: You get awesome flowers, the GJSO gets part of the proceeds, and you're supporting a locally owned and operated business, Bookcliff Gardens.
I'm looking forward to picking up my order. I did a poor man's test run on their website, and it couldn't be easier.
Support the Grand Junction Symphony Orchestra, the fantastic musicians, staff, and their education programs with this awesome fundraiser. You'll also support the employees at the nursery. When it's all said and done, you'll enjoy the flowers.
Enter your number to get our free mobile app
Best Places to Live in Colorado Based on Cost of LIving
15 Best Small Towns in Colorado to Visit