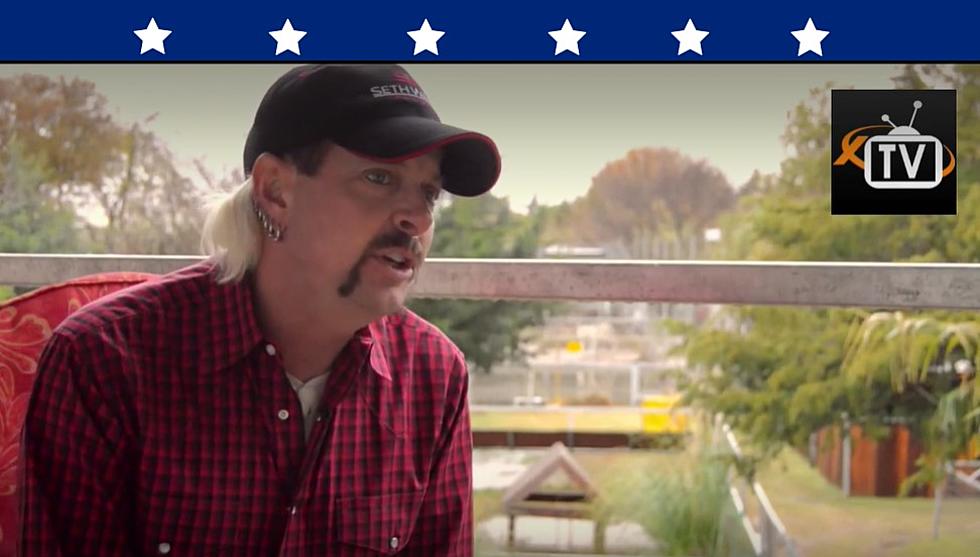 Tiger King's Joe Exotic Running For President in Colorado
Credit: joeexotic2024.com
Joseph Maldonado will officially be on the Colorado primary ballot for the Presidental election. The name might not ring a bell right out of the gate, but if you have seen Tiger King on Netflix, you know his other name, Joe Exotic.
Joe Exotic is running for president from federal prison and according to Joe Exotic 2024, he is the third person in history to run for president while incarcerated.
Joe Exotic is running for President of the United States as a Democratic nominee and wants to take current President, Joe Biden, head-on in 2024. A declaration of intent to be a candidate for president dated June 12, 2023, was sent to the Colorado Secretary of State Ballot Access Department stating:
I, Joseph Allen Maldonado aka Joe Exotic, herby declare that I intende to be a canidate for President of the United States on the 2024 Primary Election ballot in the State of Colorado. I further declare that I am legally qualified to serve under the provisions of the United State Constitution.
I further delcare that I reside at the Federal Medical Center at Fort Worth in the city of Fort Worth, State of Texas.
Exotic's presidential campaign page focuses on the following issues.
This isn't the first time Joe Exotic has run for President of the United States. Exotic ran in 2016 with ballot access in Colorado. Exotic garnered 962 votes, including write-ins, during the election. After the 2016 presidential election, ran as a candidate for Governor of Oklahoma in 2018 according to Wikipedia.
For more information on Joe Exotic's presidential campaign, you can visit JoeExotic2024.com.
Famous Presidential Pets
Who are the Richest Presidents in Today's Dollars?
8 Places To Beat the Heat in Northern Colorado
Can't cool down? Try leaving the house and enjoy what Northern Colorado has to offer.