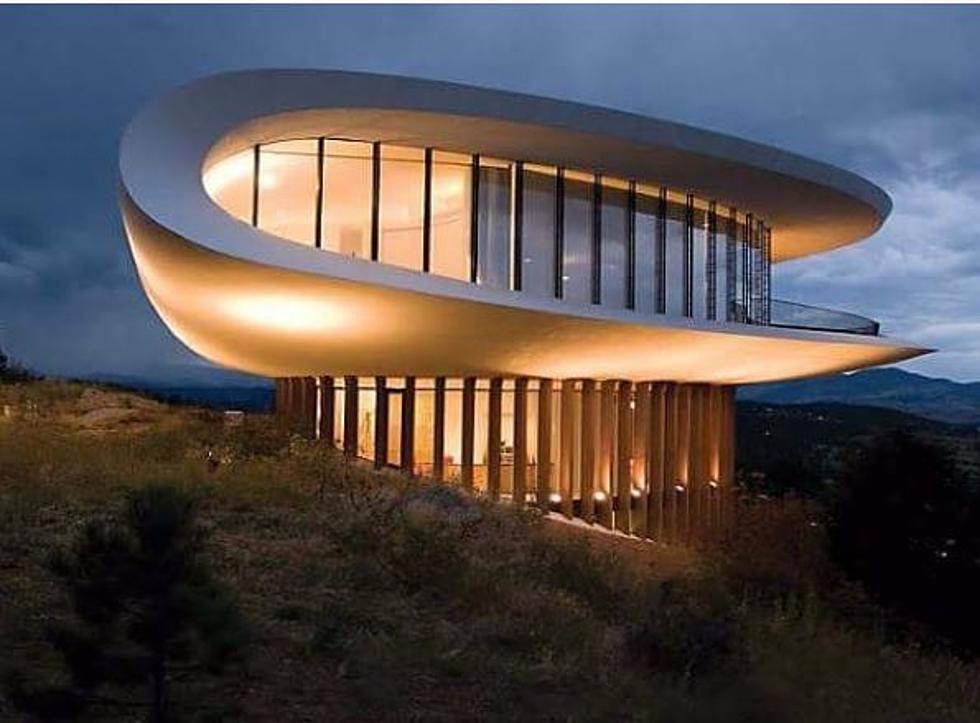 The Story of Colorado's Spaceship House
Photo Credit: @creativejengoff via Instagram
Also known as the Spaceship House or Sleeper House, this residence in Genesee, Colorado is quite possibly the quirkiest of them all.
Architect Charles Deaton designed the home, and the original builders, Delzell Inc. began construction in 1963. However, the building company's owners ran out of money midway through. After sitting vacant for about three decades, a prominent Denver entrepreneur bought it in 1999 and completed the project with the help of Deaton's daughter. The house has gone through several other changes in ownership since then, with the most recent sale taking place in 2010. Nowadays, it's a private residence that is also on Jefferson County's National Register of Historic Places.
The unusual-looking house sits on 7700-square-feet, and includes five bedrooms, five bathrooms, a state-of-the-art kitchen, and wrap-around deck. There's also a top level master suite up on the fifth floor that boasts views for days.
Coloradans know it well from driving by on I-70, but others may recognize the Sculptured House from the Woody Allen movie, Sleeper, from which it got the nickname the Sleeper House. The home's iconic, funky architecture has also landed cameos on MTV, HGTV, CBS, Discovery, and in Forbes Magazine.