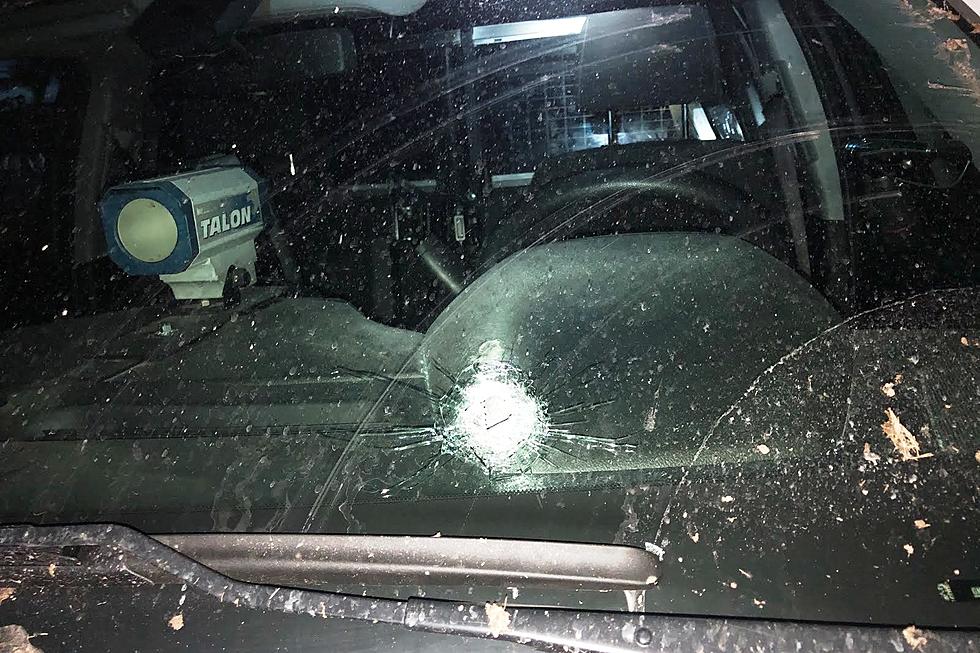 Suspect Shoots at Mesa County Sheriff's Deputies During Vehicle Chase
Courtesy Mesa County Sheriff's Office
An attempted early morning traffic stop turned into more excitement and danger than Mesa County Sheriff's Deputies expected when the suspect they were pursuing started shooting at them.
The traffic attempted traffic stop happened at 2:07 a.m. on Tuesday (October 23) near 30 Road and D Road. when the driver of a white GMC truck failed to stop and then tried to elude Deputies.
The vehicle was followed through Clifton with Sheriff's Deputies attempting another stop in the area of Lombardy Lane. The driver of the truck again failed to stop and started shooting at Deputies in pursuit.
The suspect was eventually stopped at 33 1/2 Road and D 1/2 Road using a tactical vehicle intervention. Members of the Mesa County Sheriff's Department used less lethal rounds making the male suspect and a female passenger exit the vehicle.
The 28-year-old female was detained at the scene and is cooperating with authorities. The male suspect fled on foot and was located around 4 a.m. in a garage in the 3300 block or D 1/2 Road.
During the pursuit and shooting, a Sheriff's Deputy was slightly injured when a bullet went through the windshield and into the driver's side dash of his vehicle. The female passenger in the truck was also injured and treated a the scene.
The suspect, identified as 26-year-old Gabriel Devon Milligan of Grand Junction, has been arrested on the following charges:
Criminal Intent to Commit First Degree Murder
First Degree Assaul on a Police Officer Threatening with a Deadly Weapon
Second Degree Assault with Injury with a Deadly Weapon
Felony Menacing
Possesion of a Weapon by a Previous Offender
Vehicular Eluding
Illegal Discharge of a Firearm into an Occupied Vehicle
Trespassing related charges
Traffic related charges
The case is still open and under investigation. Milligan is currently being held at the Mesa County Detention Facility.