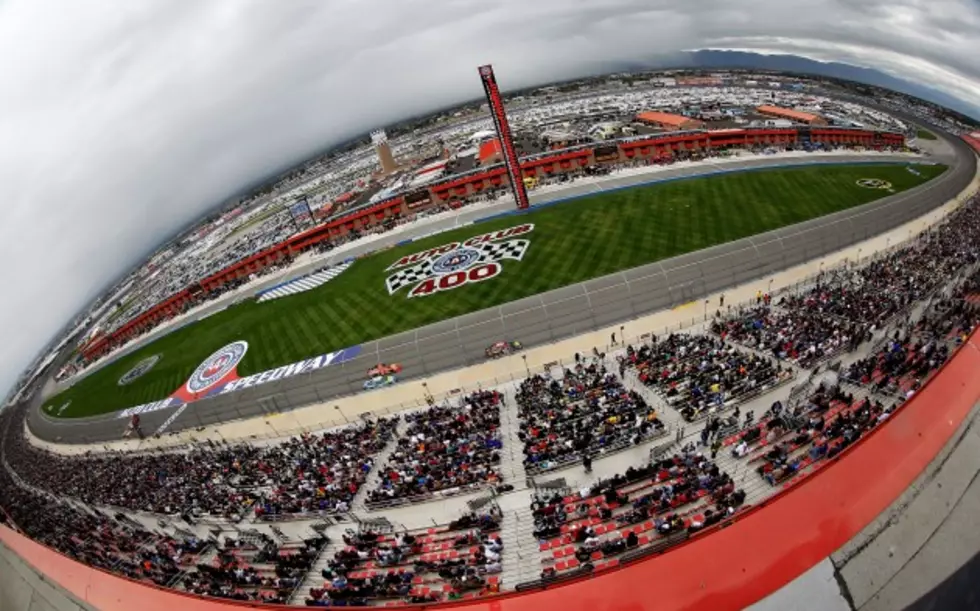 Sprint Cup 2013 — Auto Club 400 Preview
Getty Images
Sprint Cup teams have to make a number of adjustments this week as they head back to the west coast for the first and only race at Auto Club Speedway this season.
They're making their second cross-country trip in 3 weeks time, which is certainly no fun for the folks driving the haulers.  And, the racetrack itself is a completely different animal from Bristol in every measurable way.  Bristol was a high banked, half-mile where acceleration and determination were the keys to victory.  Beating and banging was necessary at times to get around the man in front of you.  California is a flat, 5-lane wide, 2-mile long racers delight with multiple grooves and plenty of room to maneuver.
Now, with the Gen 6 car making its Fontana debut, the speeds are going to get even higher.
220? No.  But we're still talking about what's going to clearly be the highest top speeds on the circuit all year.
Here's what to watch for this week in California:
1. Denny vs. Joey.  I can't say I'm a big fan of fights that have more action on twitter than they do at the racetrack.  Joey is mad.  He made that clear.  But, I wouldn't count on any payback this week.  It'd be too obvious and too hard to pull of at these kind of speeds.
2. Watch out for Rowdy.  Kyle Busch has led the most laps at Auto Club Speedway during the last two races there, with no wins to show for it.  And, did you know that Kyle is the youngest winner ever at Fontana (He won in 2005 when he was 20).  He showed some speed last week at Bristol, and the Gibbs cars in general have been strong this year.  He's definitely a threat this week.
3. Junior is lurking in the shadows.  I'm about to say something that would've never been said 5 years ago.  Dale Earnhardt Jr. isn't getting enough attention so far this year.  Part of that is probably a hangover from his dismal performance in the chase last year (he went in as the points leader and wound up 12th), but he's second in the standings right now with top 10 finishes in each of the first four races.  His last win was at Michigan, another 2-mile oval.  Watch out for the #88.
4. Five-time.  Yes, I'm talking about Jimmie Johnson, and no, I'm not talking about the number of championships he's won.  Johnson has won at California 5 times, the most of any driver.  He also has 12 top 5's, you guessed it, the most of any driver.  So, we've got Hendrick Motorsports power, Chad Knaus as the Crew Chief, and statistically the best driver at California ever.  Yeah, I'd say he's got a shot.
Prediction:  We're going to have our first two-time winner of the year, and his name is Jimmie Johnson.
Try to enjoy the race in the midst of all this madness.
Tommy Joe Martins is a former NASCAR Camping World Truck Series driver & a weekly racer at the historic Nashville Fairgrounds Speedway.  A graduate of the University of Mississippi, he's been a sports columnist for The Daily Mississippian, a radio host & a life-long NASCAR fan.