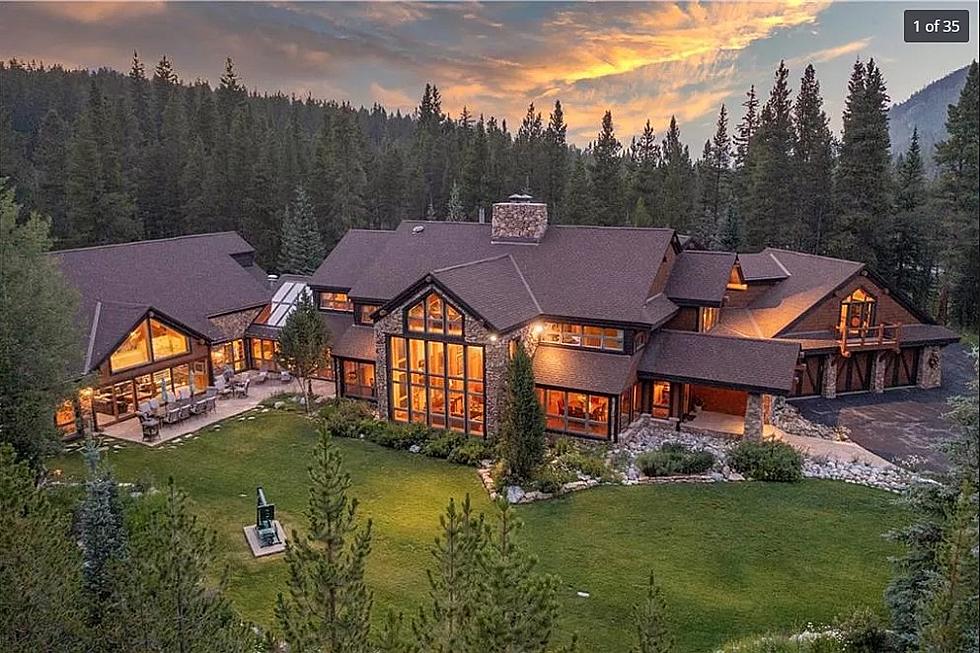 See Inside: The Amazing Rose Lodge in Blue River Colorado Includes an Indoor Pool
Zillow.com
Head over the Grand Mesa to the Central Rocky Mountains and you'll find Blue River, Colorado. Not far from Breckenridge, the community of Blue River includes some amazing dream homes with incredible scenery in winter or summer.
We may never be able to afford it, but we can enjoy a guilt-free tour of what life might be like if we won the lottery. I would totally put an offer down on this incredible house in a Colorado mountain town.
Lodge For Sale in the Central Colorado Rocky Mountains
Amazing skiing and snowboarding, horseback riding, hiking trails, and all the things we love about the outdoors in Colorado are part of life at 383 Mount Argentine Road in Blue River. Plus, you'll enjoy your own indoor pool year-round!
Tour the Rose Lodge in Blue River, Colorado
We're about to see inside an 8-bedroom, 12-bathroom home that includes an incredible indoor swimming pool, game room, horse stables, a skeet/trap course, tennis courts, hiking trails, and access to fly fishing and canoeing. Let's go!
See Inside: The Amazing Rose Lodge in Blue River Colorado Includes an Indoor Pool
The incredible Rose Lodge is for sale in Blue River Colorado.
LOOK: Luxury Colorado Retreat for Sale on Vail Mountain
Just steps away from the ski slopes in Vail sits the most contemporary estate on the market in this part of the state.
MOST EXPENSIVE: See Colorado's Most Expensive House For Sale in Aspen
This little number comes in at just over 22,000 square feet. It features 11 bedrooms, 17 bathrooms, and 40 foot ceilings. Make your way to Aspen, Colorado, for the real estate adventure of a lifetime.
LIGHT UP: All the Light Up the Grand Valley Entries from 2020
During the 2020 holiday season, we asked our audience to show us their Christmas decorations. We received some great photos from the area's best-decorated houses.
The first photo in the gallery was our 2020 winner, who received $500. We're running the contest again this year, so stay tuned for more details.