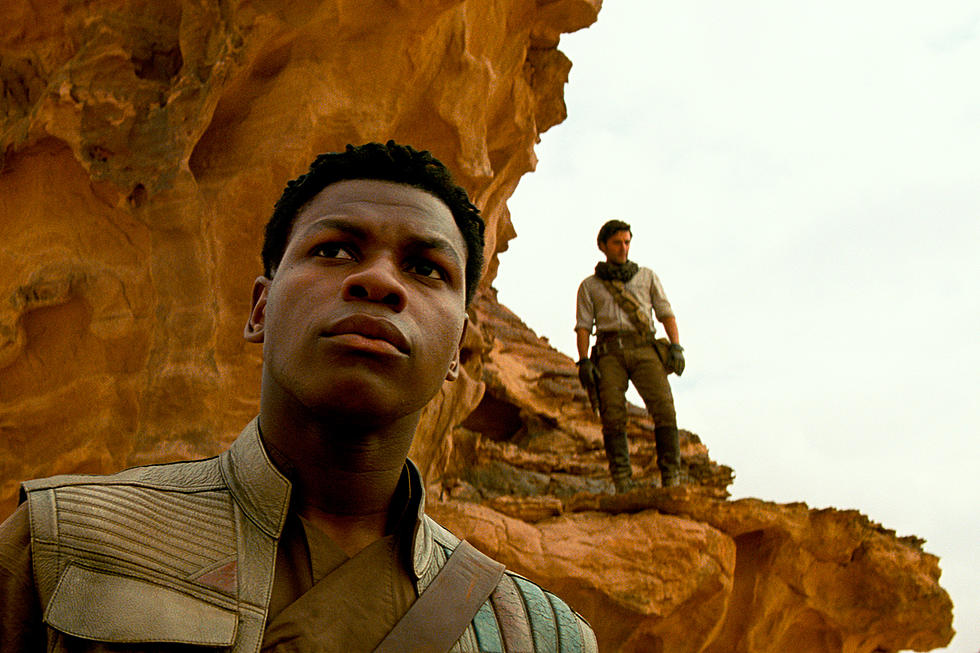 'Star Wars: The Rise of Skywalker' Is Currently Rotten on Rotten Tomatoes
Lucasfilm
After Star Wars: The Rise of Skywalker had world premiere at the El Capitan Theater in Los Angeles on Monday, critics flooded the internet with their first reactions. A majority were resoundingly positive. And not just positive in an "I liked it" kind of way. More like a jump-up-and-down-in-your-seat kind of way. So answer this: Why on Earth does The Rise of Skywalker have a current score of 57 percent — slightly rotten, per the site's rating system — on Rotten Tomatoes?
One theory could be that once the initial thrill of viewing the end to a 40-year saga wears off, reality sets in. No one wants to be a downer the night of the premiere, but give it a few days and true opinions begin to form. Out of the 153 critic reviews (and counting) on the site, 87 are "Fresh" and 66 are "Rotten", which means a fair number of critics liked it ... just not as many as Lucasfilm surely hoped.
Star Wars: The Empire Strikes Back holds the highest rating of the saga at a "Certified Fresh" score of 94 percent. This is followed immediately by A New Hope and The Force Awakens at 93 percent. Despite gripes from fans, The Last Jedi sits high at 91 percent. As expected, the prequel trilogy registers lower on the scale: The Phantom Menace at 53 percent, Attack of the Clones at 65 percent, and Revenge of the Sith at a still impressive 80 percent. This means that Star Wars: The Rise of Skywalker ranks just a cut above The Phantom Menace — and below Attack of the Clones. No. We refuse to believe that.
This statistic is bound to change as early as Friday, when Episode IX at long last hits theaters nationwide. Once that happens, audience scores will likely be "Fresh" and re-establish order in the universe.
Gallery — Every Star Wars Movie Ranked From Worst to First