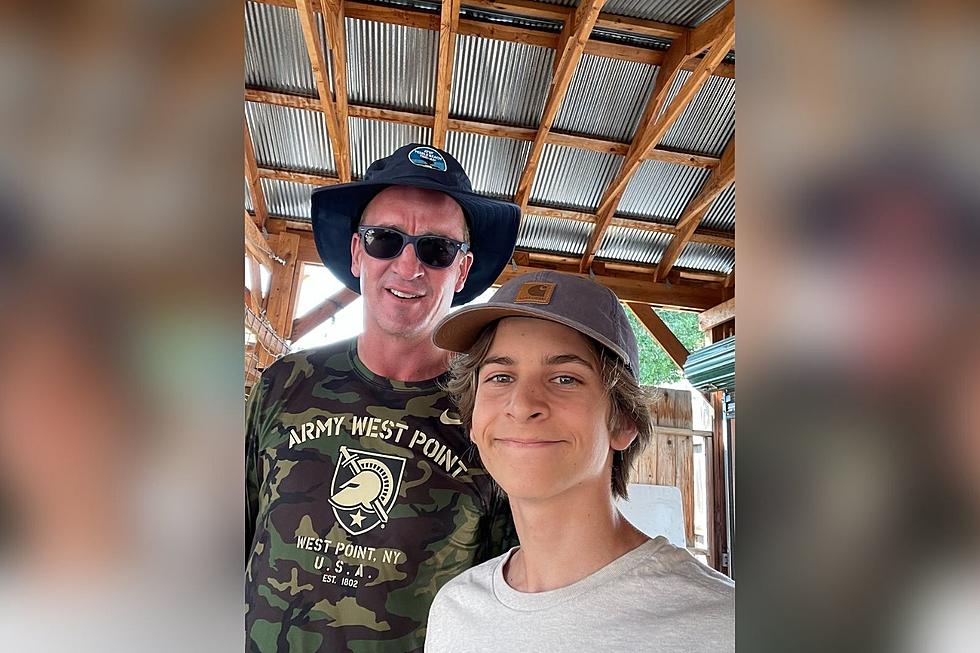 Peyton Manning Snaps a Selfie Before Tubing in Steamboat Springs
City of Steamboat Springs Parks and Rec/Facebook
Celebrities — They're just like us! They take their families on summer vacations...they take time to relax...they even pose for selfies.
Like Peyton Manning, for example, who recently took his family on a staycation to Steamboat Springs, where he had lots of fun tubing down the Yampa River and hanging with the locals.
The former Broncos quarterback, who still has a home near Denver, stopped by the Tube Shack on Yampa Street in Steamboat, before setting out for a float down the river with his wife and twins – because sometimes, even the pros need help from the pros. According to CBS 4 Denver, Elias Christian, a 16-year-old employee at Tube Shack, helped Manning and his family prepare for their adventure by getting their tubes ready to go. Before the former pro-football player set out on the river, he was nice enough to snap a selfie with a teenage fan at the Tube Shack.
Manning could definitely use some downtime, with such a busy summer ahead. The legendary quarterback is set to be inducted into the Pro Football Hall of Fame on August 8, and then his Broncos Ring of Fame induction ceremony will take place on October 31 at Empower Field at Mile High.
LOOK: The most famous actress born the same year as you
Many of the actresses in this story not only made a name for themselves through their collection of iconic performances, but also through the selfless, philanthropic nature with which many of them approached their stardom. In an age of flipping the script on societal norms, many of these actresses are using their voices and platforms to be advocates for those who are otherwise unheard.
LOOK: The Most Famous Actor Born Every Year