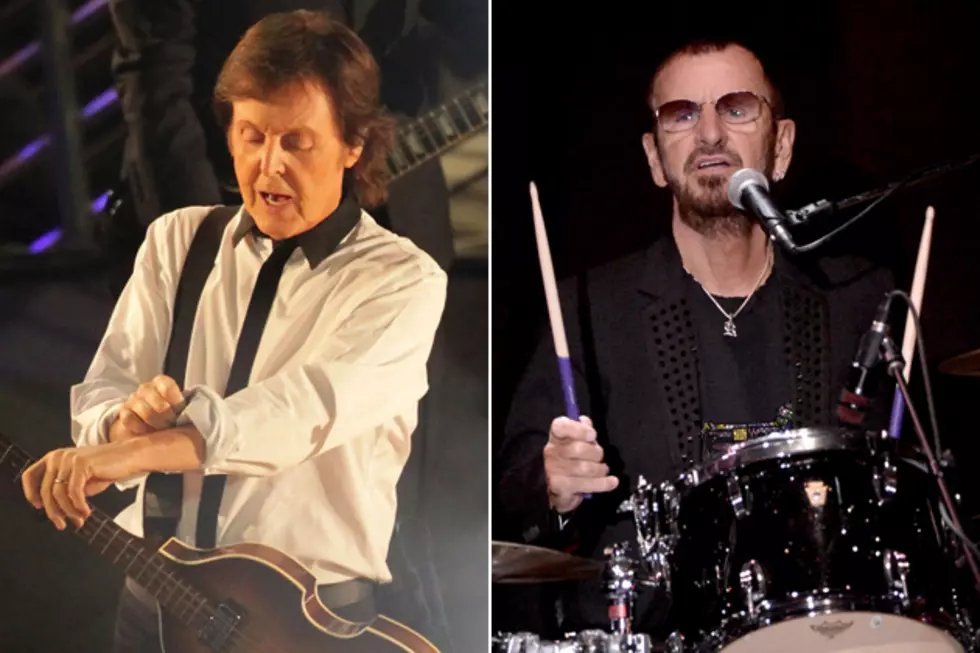 Paul McCartney and Ringo Starr Will Perform Together at Beatles Tribute
John Hill / Kevin Winter, Getty Images
It's official. After much speculation, the two surviving members of the Beatles, Paul McCartney and Ringo Starr, will play on an upcoming TV special commemorating the 50th anniversary of their arrival in America.
Starr confirmed the news to 'Access Hollywood' on Monday: "To celebrate the 50 years since we landed in New York in February [1964], they are putting on a big show on Monday and we will be doing it there."
The special, 'The Night That Changed America: A Grammy Salute to the Beatles,' will be filmed at the Los Angeles Convention Center on Jan. 27, and will feature many of today's top acts doing their versions of Beatles classics. Alicia Keys, Maroon 5, Keith Urban and a reunited Eurythmics are among those who have been confirmed. The show will air on CBS on Feb. 9 at 8PM ET, 50 years to the date of the Beatles' U.S. television debut on 'The Ed Sullivan Show.'
McCartney and Starr are also slated to perform, albeit separately, at the Grammy Awards on Jan. 26, when the Beatles will receive the Lifetime Achievement Award.