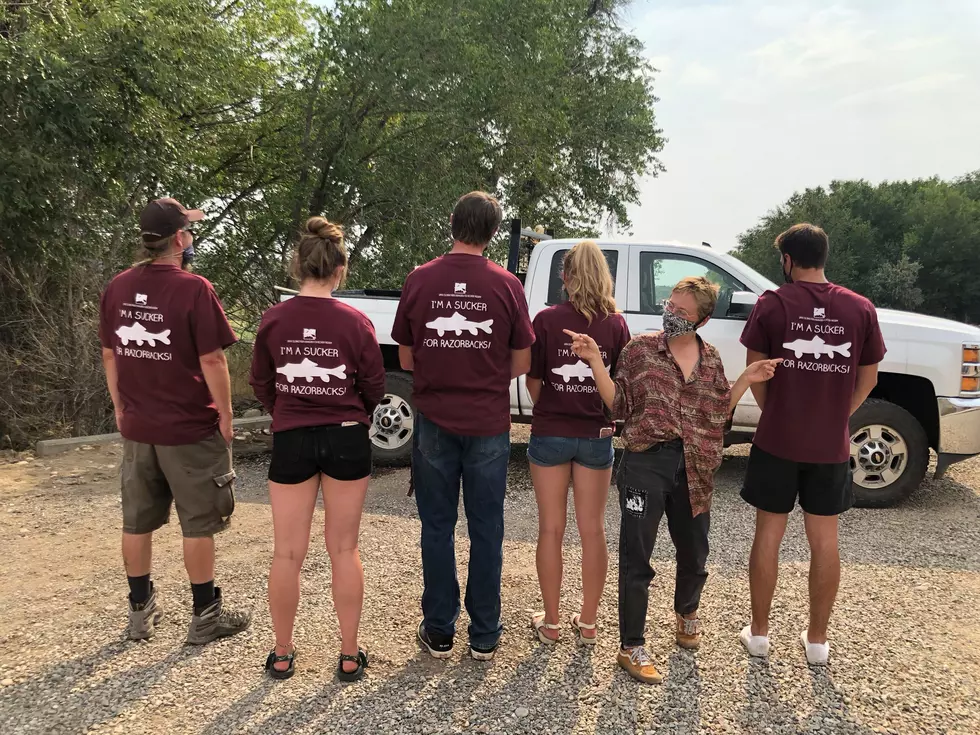 Palisade High School's Endangered Fish Hatchery Is Up and Running
Mesa County Valley School District 51 via Facebook
Palisade High School has wanted to open a fish hatchery for years. Their endangered fish hatchery is now up and running and they have their first batch of fish.
Palisade High School has turned an old storage building into a fish sanctuary after five years of planning and raising money. Students and staff at Palisade High School will raise endangered fish and release them into the Colorado River.
Enter your number to get our free mobile app
The high school broke ground on the fish hatchery on April 2, 2019. Palisade High School's endangered fish hatchery has three 230-gallon tanks with 150 endangered fish in each tank. The U.S. Fish and Wildlife Service is providing the fish, food, and supplies.
According to Mesa County Valley School District 51's Facebook, the Palisade High School Fish Hatchery already has their first batch of fish. They'll take off the fish until they're big enough to release which we think is a great experience to have in high school.
The students at Palisade High School have 'learned about the important role fish play in the ecosystem as well as a different life skills to plan and manage a hatchery' according to D51.
A huge congratulations to Palisade High School and every involved in getting the fish hatchery up and running. We would love to stop by for a visit and grab one of their 'I'm a sucker for razorbacks' shirts.
The razorback sucker has been endangered in Colorado since 1979, can grow up to 3 feet, and live for over 40 years.
The Cheapest House For Sale in Palisade