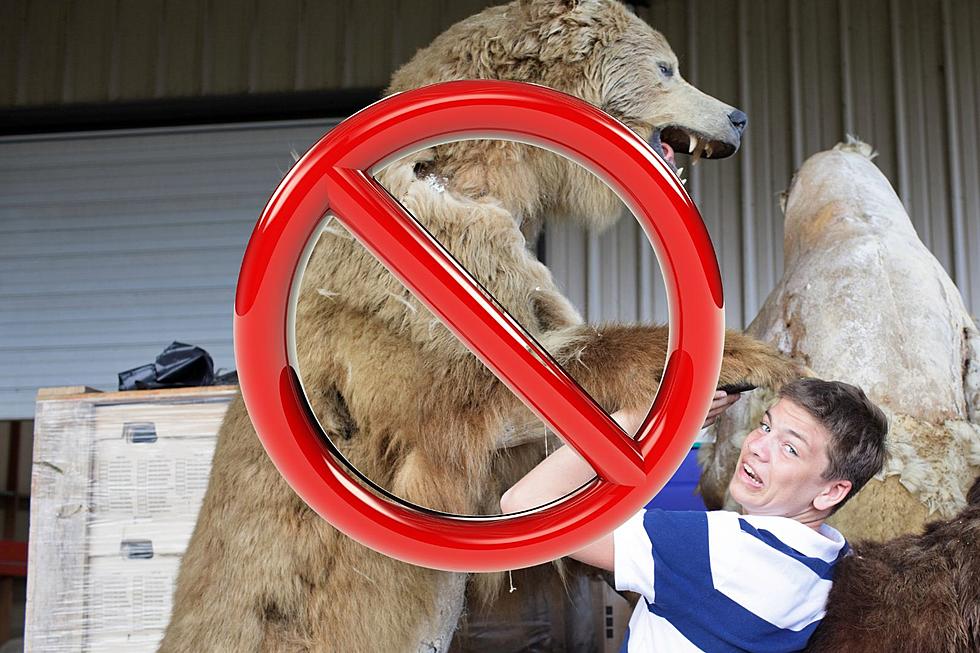 Avoid Bear Encounters + Steer Clear of these Parts of Colorado
Canva
If you've lived in Colorado long enough, or even followed the local news over the past several years, you've likely heard of multiple encounters with bears.
In recent history, bears have broken into countless trash receptacles, homes, and one even sat down and played a Coloradan's piano right in their living room.
However, there are certain parts of Colorado in which bears are more prevalent, and the Colorado Department of Parks and Wildlife is actively working on an interesting project to deter these bears from hanging around residential areas.
Where Are the Most Bears in Colorado?
The Colorado Department of Parks and Wildlife reported that last year, the most bear sightings took place in northwestern Colorado in places like Steamboat Springs, Glenwood Springs, Meeker, and even Grand Junction. This region saw 1,892 reports in 2022.
However, northeastern Colorado which includes the larger cities of Denver, Boulder, and Fort Collins, as well as Park County, saw just over half the amount of bears as the northwestern region in 2022 with 1,004 reports.
The CPW's southeastern region which includes Colorado Springs and Pueblo, as well as much of the state's eastern plains saw 710 reports of bears while the southwestern region which includes Montrose, Gunnison, and Durango, saw 676 reports.
In addition to monitoring where these bear sightings are taking place, the CPW has also been working on an interesting way to deter the animals from encountering humans.
Colorado Parks and Wildlife is Working to Deter Bears
The Colorado Department of Parks and Wildlife monitors and records bear sightings each year, but they've also been working on a very interesting project aimed at deterring bears from residential areas across the state.
Essentially, the department plants scents that smell like food in areas around the state but put up some barbed wire for the animal to go through and once they do, there is no food at the site.
The CPW believes that this tactic will keep bears away from food waste thrown out by humans and rather find their food the way nature intended.
The Most Dangerous Animals in Colorado + Why They're Dangerous
There's no shortage of wildlife in
Colorado
, and some aren't necessarily the safest to be around. Here are the 11 most
dangerous animals
in Colorado and what makes them so dangerous.
Gallery Credit: Nate Wilde
10 Ridiculous + Unbelievable Laws in Colorado Involving Animals
You've likely heard about many weird and/or stupid laws in Colorado, but these 10 laws involving animals are among the most ridiculous.
Gallery Credit: Nate Wilde
Take a Virtual Tour of Colorado's Wild Animal Sanctuary
Colorado is home to an animal sanctuary filled with lions, bears, camels, and even some of the tigers once owned by Joe Exotic.
Gallery Credit: Nate Wilde