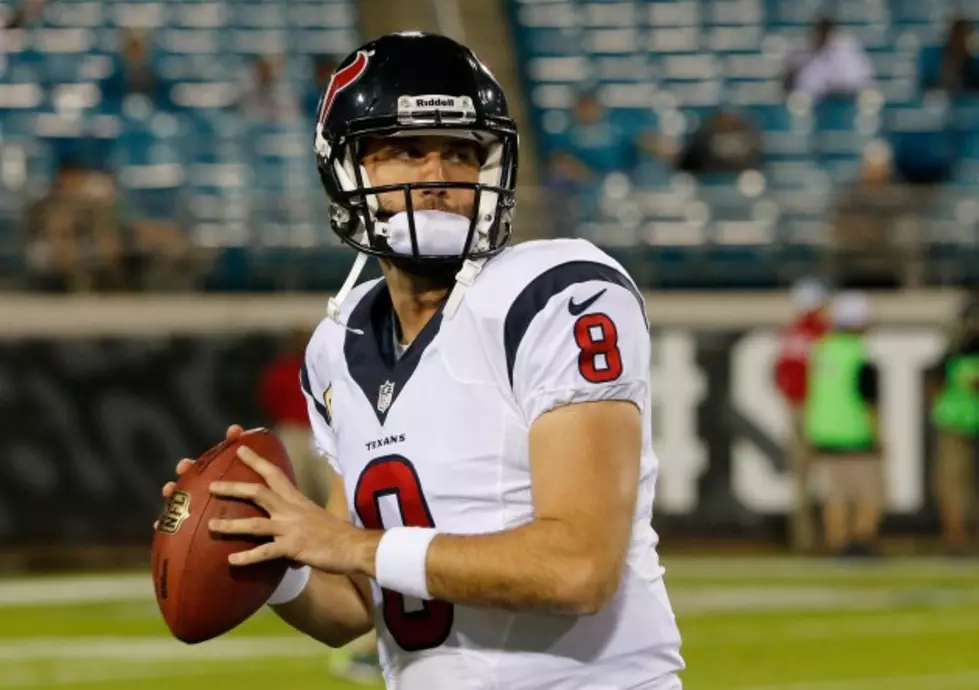 Matt Schaub to Start in Sunday's Houston-Denver Game
Getty Images
Matt Schaub will start at quarterback for an injured Case Keenum on Sunday against Denver when the Houston Texans try to end a 12-game skid.
Schaub, who was benched after six games, will start for the first time since Oct. 13. Keenum has an injury to a ligament in his right thumb and was unable to grip the football on Tuesday. Interim coach Wade Phillips says he will wear a splint this week.
Also on Wednesday, Phillips announced that running back Ben Tate will be placed on the injured reserve after another injury to his ribs. Tate has been playing with four broken ribs since October. Already without Arian Foster, the team signed Jonathan Grimes to take Tate's roster spot and add depth at running back.