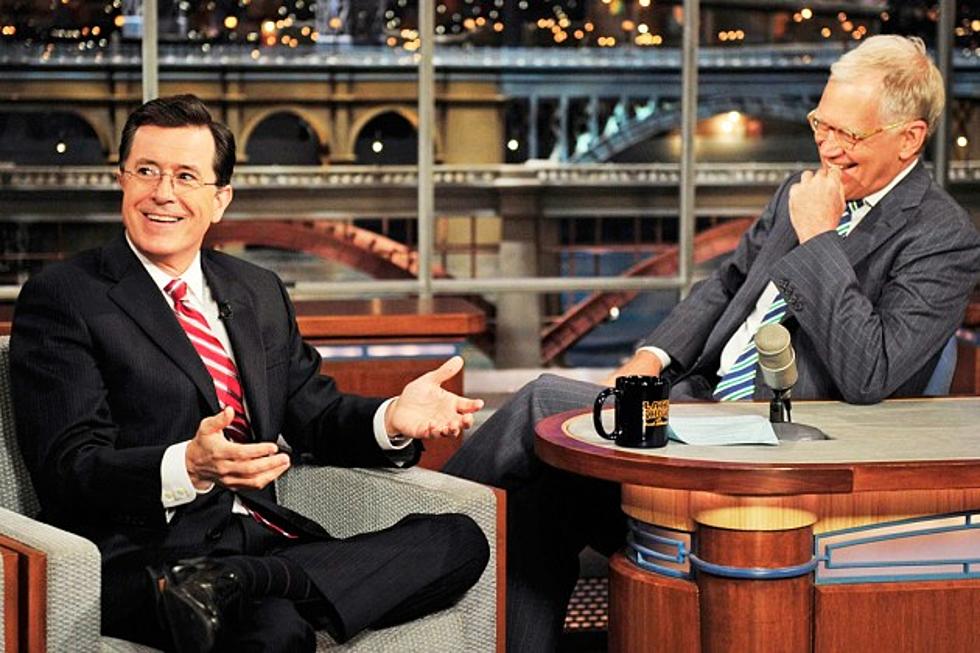 'The Late Show with Stephen Colbert' Sets September Start Date
CBS
As announced by the network at the ongoing TCA press tour panels, 'The Late Show' with Stephen Colbert will kick things off on September 8, 2015. The host himself kept the usual wit in making the announcement, "I have nine months to make a show, just like a baby. So first, I should find out how you make a baby."
As for what Colbert might take with him from the 'Colbert Report,' or what changes he'd make to the traditional late night interview format, CBS president Nina Tassler said:
He's brought almost his whole creative team from 'The Colbert Report' with him. He will have music on the show. He's said, repeatedly, that 'I have to be as entertaining as my guests,' so he will certainly have guests on his show. Whether he's going to start with a monologue, he's working on that right now. But clearly, he knows that he is introducing himself, the real Stephen Colbert, to this audience. And he's really putting a lot of attention into making sure the show is still topical, is still relevant, is still dealing with current events.
Additionally, Tassler revealed that the network has entered "conversations" with David Letterman to potentially host specials leading up his May 20 exit. What those might entail is anyone's guess, but Letterman certainly deserves the sendoff.
What say you? Are you looking forward to 'The Late Show with Stephen Colbert' to kick off on September 8?